Renowned Speakers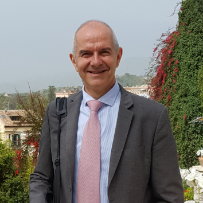 Giancarlo Cravotto
University of Turin Italy
Marco Iammarino
Istituto Zooprofilattico Sperimentale della Puglia e della Basilicata Italy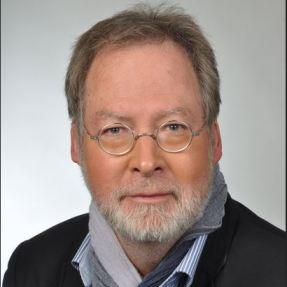 Juergen Schrezenmeir
University of Mainz Germany
Ester Betoret
Alma Mater Studiorum Università di Bologna Italy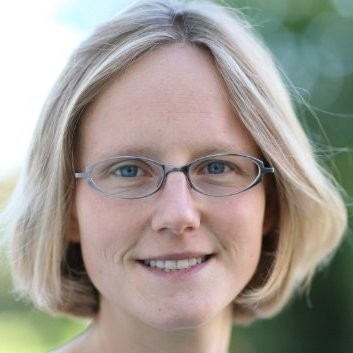 Christina Ellervik
Boston Childrens Hospital USA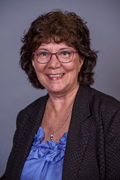 John Ellis Agens
Florida State University USA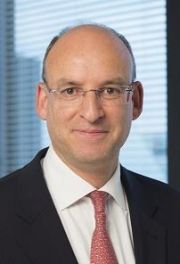 Martyn Caplin
Royal Free Hospital UK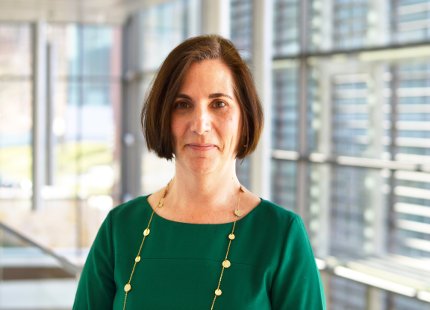 Catherine Wickham
University of Massachusetts Amherst USA
Recommended Global Agri, Food & Aqua Webinars & Conferences
Asia Pacific & Middle East
Food Tech 2023
About Conference
Conference Series LLC Ltd welcomes you to attend the International Conference on Food Science & Food Technology to be held in Vancouver, Canada on July 31-August 01, 2023. The theme for the conference this year is: "Exploring the Innovative Trends & Stratergies in Food Science Technology"
The key of Food Tech 2023 is to share and discuss their research and critical reviews and converse about the newest research and novelties in the arena of Nutritional science, Immunology & Food Allergies, Food Toxicology, Food Engineering & Technology, Human Nutrition, Foodomics & Nutrigenomics, Food additives. This includes keynote presentations, Oral talks, Poster presentations and Exhibitions.
This conference is a global platform for professors, deans, academic researchers, Industrialists, Nutritionist, Dieticians, Doctors, Young Scientists, Students, Delegates, Health professionals in nutritionist and talented understudy bunches from universities and research labs giving an ideal space to share the latest progressions in the fields of food science, nutrition and health to participate at Food Science & Nutrition conference.
Why to Attend?
Food Tech 2023 Conference is the finest opportunity to interact with participants from the Food Science and Nutrition associations, Food & Nutritional Sciences Associations, Food Chemistry & Biochemistry Societies, and Food Science Academicians. It mainly concerns on the Unlock your potential with a good knowledge on food & Nutrition and other relevant to Food Sciences, as well as for initiation of new assessments and technologies and the effectiveness of various regulatory programs on Food Science & Nutrition towards Food Science Conference conducts presentations, share knowledge, meet with present potential and eminent scientists, and receive name recognition at this two days event.
Our aim is to aggregate community and to create a platform for exchange of information on technological developments, new scientific innovations and the effectiveness of various regulatory programs towards Food Science Conference. It provides a premier technical forum for expressing and knowledge about the advanced research and developments, as well as exploration of new applications, technologies and to explore new trends in the field of Food Science and Nutrition.
Target Audience
This International Conference on Food Science & Food Technology conference will join hands with Food scientist, food chemist, equipment designer, microbiologist, quality control managers ,quality assurance managers, food safety officers, material handling specialist, new product developers, R&D specialist, nutritionist, researchers in genetics, researchers in packaging materials, sensory analysis specialist, Assistant professor of food technology, HOD of food technology, food research scholars, students and etc.
Sessions & Tracks
Track 1: Food Science & Food Technology
Food Science is a multi-disciplinary field involving chemistry, biochemistry, nutrition, microbiology, and engineering to give one the scientific knowledge to solve real problems associated with the many facts of the food system. The microbiology and the safety aspects of food must also be understood.
Food Technology is a science which deals with the techniques and principles involved in processing and preserving the food substances. The application of food science helps in manufacturing safe, wholesome and nutritious food products. The study of food technology is to develop new methods and systems for keeping food products safe and resistant from natural harms such as bacteria and other micro-organisms. Food processing helps in preservation enhances the flavour and reduces the toxins in the food product which results in better distributional efficiency and easy marketing of the food product.
Track-2: Food Products & Food Industry
Food product means food in any sized package which is manufactured by a single manufacturer or which bears the same brand name, which bears the same statement of identity, and which has similar preparation methods.
The food industry is an intricate, worldwide collective of diverse trades that supplies most of the food consumed by the world's population. Only existence farmers, those who survive on what they grow, and hunter-gatherers can be considered outside the scope of the modern food industry. The food Industry comprises: Agriculture and agronomy, Food processing, Food Technology, etc.
Track 3: Food Processing Technologies
Food process may be a series of unit operations to convert unprocessed food-to-foodstuffs with a protracted amount of your time and modify storage that abolishes or reduces time or effort spent in preparation procedures for increased consumption. The principle of food process inside the bulk of developing countries helps to vary style, aroma, and texture to boost period and aesthetic properties and to boost the nutritional value of foods. High-quality foods in greatest demand are very decay able foods. Fortuitously, most decay able foods square measure usually preserved by the considered use of present technology.
Track 4: Food Farming & Agriculture
Food Farming is the act or process of working the ground, planting seeds, and growing edible plants. You can also describe raising animals for milk or meat as farming. Farming is a great way to describe the lifestyle and work of people whose jobs are in the agriculture industry.
Agriculture or farming is the practice of cultivating plants and livestock. Agriculture was the key development in the rise of sedentary human civilization, whereby farming of domesticated species created food surpluses that enabled people to live in cities.
Food chemistry is the study of chemical processes and interactions of all biological and non-biological components of foods. The biological substances include such items as meat, poultry, lettuce, beer, and milk as examples. It is similar to biochemistry in its main components such as carbohydrates, lipids, and protein, but it also includes areas such as water, vitamins, minerals, enzymes, food additives, flavour's, and colours.
The food and beverages industry is all companies involved in processing raw food materials, packaging, and distributing them. This includes fresh, prepared foods as well as packaged foods, and alcoholic and non-alcoholic beverages. Beverage is any kind of liquid. We are always taking water, Water is a beverage item. Water, tea, coffee, milk, juice, beer and any kind of drinks item are listed in beverage items. Actually, beverage means any kind of Liquid item. The food and beverage service is part of the service-oriented hospitality sector.
Track 7: Food Business & Marketing
Food business means any undertaking, whether for profit or not and whether public or private, carrying out any of the activities related to any stage of production, processing and distribution of food.
Food marketing means a trade practice whose express or implied purpose is to directly or indirectly promote the sale or consumption of a food product or brand or whose effect is to do so. This includes but is not limited to promotion through the use of all media and forms of broadcast and non-broadcast promotion including television, radio, cinema, Internet, text messaging and other new media, product placement, 'viral' marketing, information services, magazines, posters, sponsorship, product packaging, product design and point of sale positioning.
Track 8: Food Packaging and Preservation
Food Packaging and Preservation, explores recent approaches to preserving and prolonging safe use of food products while also maintaining the properties of fresh foods. This volume contains valuable information and novel ideas regarding recently investigated packaging techniques and their implications on food bioengineering. In addition, classical and modern packaging materials and the impact of materials science on the development of smart packaging approaches are discussed. This book is a one-stop-shop for anyone in the food industry seeking to understand how bioengineering can foster research and innovation.
Track 9: Dairy Science & Technology
The Dairy industry is one of the largest segments of the food supply chain, and it is a sector that relies on a specific combination of art and science to succeed, with the balance shifting depending on the commodity. This session addresses the latest developments in dairy technology as well as the challenges that it faces.
Food biotechnology is being used in two major ways to enhance human nutrition: to improve global food security by making more food available, especially locally grown and familiar foods in the developing world, and by enhancing the nutritional composition of foods that would interest both the developed and developing world. Food Biotechnology manages matured nourishments and catalyst prepared nourishments assume a day by day part in our life which incorporate curds, dough's, wines and alcohols, nourishment poisons and decay by organisms, new aging to improve wellbeing and we'll have a place of buyers.
Track 11: Food Safety and Hygiene
Food safety is a scientific discipline describing handling, preparation, and storage of food in ways that prevent food-borne illness. This is achieved through good hygiene and handling practices. Food hygiene is the conditions and measures necessary to ensure the safety of food from production to consumption. Food can become contaminated at any point during slaughtering or harvesting, processing, storage, distribution, transportation and preparation. This ensures food is fit for human consumption and avoids food poisoning, which is an acute, infectious or toxic illness, usually of sudden onset, caused by the consumption of contaminated food or water. Food safety considerations include the origins of food including the practices relating to food labelling, food hygiene, food additives and pesticide residues, as well as policies on biotechnology and food and guidelines for the management of governmental import and export inspection and certification systems for foods.
Track 12: Meat Poultry and Sea Food
Meat is flesh taken from a dead animal that people cook and eat. Meat is known to be a whole protein food containing all the human body's amino acids. The fat of the meat, which varies widely with the species, quality and cut, is a valuable source of energy and also affects the taste, the juiciness and the tenderness of the lean.
Poultry is a term used for any kind of domesticated bird that is captive-raised to serve its purposes. The word 'poultry' may be described as household birds, like chicken, turkeys, ghosts and ducks that are raised for meat or egg production and the word 'poultry' is historically used for the purpose of references to gallstones, and water birds.
Seafood plays an important role in the world's food safety and offers both challenges and opportunities to produce sustainable food. Seafood is one of the most highly traded foods and is an important source of protein, essential fatty acids and micronutrients. The seafood sector has been evolving in recent years, with a rapid increase in aquaculture, geographical shifts in trade and increasing commoditization and vertical integration.
An unusual reaction by the immune system to certain food or components of food is called a food allergy. Common symptoms include itching, reddening, rashes, vomiting or even diarrhoea. Although any food can set off an allergic reaction, milk, eggs and nuts are the most common sources. People allergic to certain food must ensure that they compensate for the nutrients by consuming alternatives in their diet.
Food has been a basic part of our existence. Intake of food ensures growth in children and youth, maintains good health throughout life. Nutrients are components of foods needed for body in adequate amounts for proper growth, reproduction and leading normal life. Nutrition includes the process from eating food to its usage in various functions of body. The science of nutrition deals with what nutrients we need, in what quantity, how to get them and how the body utilizes them. Adequate, optimum and good nutrition indicates the right amount and proportion of nutrients for proper utilization for achieving highest level of physical and mental health. First function of food is to provide energy. Body needs energy to sustain involuntary processes essential for continuing life. Food regulates the activities of the body including – heartbeat, maintaining body temperature, muscle contraction, water balance, blood clotting and removal of waste products from the body.
Food microbiology is the study of the microorganisms causing food spoilage and contaminates the food. The pathogens or the microorganism that may cause disease especially if food is improperly cooked or stored. It incorporates microorganisms that have both useful and injurious impacts on food quality and safety and may therefore be of concern to public health. Preparation of food, including appropriate cooking, kills most microorganisms and infections in the food. However, toxins formed by contaminants may not be reason to change into non-toxic forms by heating or cooking the contaminated food. Temperature plays very vital role to control microbial growth.
Food toxicology deals with how natural or synthetic poisons and toxicants in various food products cause harmful, detrimental, or adverse side effects in living organisms. Food Toxicology shields with various aspects of food safety and toxicology, including the study of the nature, properties, effects, and detection of toxic substances in food and their disease manifestations in humans. It will also include other phases of consumer product safety. Radioactive components, heavy metals, or the packaging materials used in food processing are examples of such substances. A food toxicologist studies toxicants in food, the health effects of high nutrient intakes, and the connection between toxicants and nutrients.
Track 17: Plant Nutrition & Animal Nutrition
Plant nutrition is the study of the chemical elements that are necessary for plant growth. There are several principles that apply to plant nutrition. Some elements are directly involved in plant metabolism. However, this principle does not account for the so-called beneficial elements, whose presence, while not required, has clear positive effects on plant growth.
Animal nutrition focuses on the dietary nutrients needs of animals, often in comparison (or contrast) to other organisms like plants. Carnivore and herbivore diets are contrasting, with basic nitrogen and carbon proportions vary for their particular foods. Many herbivores rely on bacterial fermentation to create digestible nutrients from indigestible plant cellulose, while obligate carnivores must eat animal meats to obtain certain vitamins or nutrients their bodies cannot otherwise synthesize. Animals generally have a higher requirement of energy in comparison to plants.
Food sustainability is defined as how food is produced and what types of foods we're consuming can have significant impacts on our environment to the growing human population. The intrinsic factors to guarantee a sustainable food system are a fertile land, water, fertilizers, a stable climate, and energy. However, as the world population grows, the volume of food needed in the future will not depend just on these intrinsic factors, but on human choices.
Track 19: Chemical Composition of food and Chemical additives of food
The differing kinds of emulsifier lecithin – powder, two unmistakable obsession liquids, granular and powder lecithin. Sustenance included substances can't avoid being substances added to sustenance to secure flavour or improve its taste, appearance, or changed attributes. A couple included substances have been used for an extensive period of time; for example, sparing sustenance by pickling (with vinegar), salting, in like manner with bacon, securing pastries or using sulphur dioxide comparatively similarly as with wines. With the happening to arranged sustenance's in the second half of the twentieth century, various more included substances have been exhibited, of both trademark and phony reason. Sustenance included substances similarly consolidate substances that may be familiar with sustenance in an indirect manner (called "abnormal included substances") in the collecting strategy, through packaging, or in the midst of limit or transport.
Track 20: Food and Resource Economics
Food quality and safety are central issues in today's food economics, and the improvement of food shelf life, quality, and product development concerns are among reasons why innovative food technologies have persistently been emerging and evolving over the years.
Resource economics is defined as a service or other asset used to produce goods and services that meet human needs and wants. Also referred to as factors of production, economics classifies resources into four categories — land, labor, capital and enterprise.
Track 21: Food Substitution and Adulteration
Food adulteration is the deliberate degradation of the quality of food offered for sale, either by the addition of inferior ingredients or the removal of a valuable ingredient. Food adulteration occurs globally and in various ways, affecting virtually all food commodities. Adulteration is not only a big financial issue, but it can also cause serious health issues for consumers.
As the name implies, a food replacement is a dietary supplement designed to replace one or more meals per day. Substitutes that have been approved by the medical community have all of the properties that the body needs to stay healthy and sound.
Track 22: Food Consumption and Health Mapping Devices
With advancements in technology, several devices have come up that monitor our health. These devices are capable of tracking the daily intake of nutrients and provide the user a detailed report on its usage. Health mapping devices effectively help individuals to track their own consumption and health. We encourage and invite those who are involved in this field of medical devices to come and share their research.
Track 23: Artificial Intelligence for food
Food processing is a complicated business. It involves sorting the food or raw materials coming from the farm, maintaining the machinery and several types of equipment, and more. At the end, when the final product is ready to ship, humans check the quality of a product and decide whether or not it is ready to ship. However, in many food processing units, this process is automated by Artificial Intelligence.
Cannabinoids are a group of compounds found in the plant cannabis, also known as marijuana. The major psychoactive constituent in cannabis is delta-9-tetrahydrocannabinol (THC). THC binds to cannabinoid receptors (CB) in the CNS and acts as a partial agonist to both CB1 and CB2 receptors.
Market Analysis
The Food Tech 2023 studies the inflow of Foreign Direct Investment (FDI) and its annual Growth rate in the Food Processing industries in India. The survey also analyses export of Food products and points out strengths, weaknesses, opportunities and threats to the food processing industries in India.
Agriculture and industrial segments of the economy. Strengthening this link is of critical importance to improve the value of agricultural produce, ensure remunerative prices to farmers and at the same time create favourable demand for Indian agricultural products in the world market. A thrust to the food processing sector implies the significant development of the agriculture sector and ensures value addition to it. FDI with up to 100 per cent equity is permitted under the automatic route in food and infrastructure such as food parks and cold chains. There are many areas for investment in this sector such as mega food parks, agri infrastructure, supply chain aggregation, logistics and cold chain infrastructure, fruit and vegetable products, animal products, meat and dairy, fisheries and seafood cereals, consumer foods/ready-to-eat foods, wine and beer and machinery/packaging. Though India has a strong raw material base, it has been unable to tap the real potential for processing.
The global market value of ethically labelled packaged foods is projected to grow from 793.3 billion U.S. dollars in 2015 to 872.7 billion U.S. dollars by 2022.
The future of the functional food market looks bright; the worldwide revenue for functional food is projected to increase from about 300 billion U.S. dollars in 2017 to over 440 billion dollars in 2022. At present, there is no universally accepted definition of functional foods. But, according to the International Food Information Council (IFIC), functional foods are "foods or food components that may provide benefits beyond basic nutrition". Popular product types worldwide include vitamins and dietary supplements, functional beverages such as sport and energy drinks, as well as products fortified with probiotics.
Revenue in the Food market amounts to US$660,831m in 2018. The market is expected to grow annually by 3.0% (CAGR 2018-2021).
The market's largest segment is the segment Meat Products & Sausages with a market volume of US$139,792m in 2018.
In global comparison, most revenue is generated in the United States (US$660,831m in 2018).
In relation to total population figures, per person revenues of US$2,015.64 are generated in 2018.
The average per capita consumption stands at 403.8kg in 2018.
Fair-trade products have grown increasingly more popular in recent years. In the early 2000s, it was uncommon to see anything other than fair trade coffee or tea, but the market has since expanded to include fair trade sugar, honey, wine, apparel, coconuts, and seafood to name a few. UTZ, an organization that certifies products as sustainably farmed, reported that the global production value for sustainably produced cocoa grew from 918,000 metric tons in 2015 to nearly 1.2 million metric tons in 2016.
The Annual Growth rate of FDI inflows in the Food Processing Industries:
Revenue in the Food & Beverages segment amounts to US$90,173m in 2018.
Revenue is expected to show an annual growth rate (CAGR 2018-2022) of 11.4%, resulting in a market volume of US$138,905m by 2022.
User penetration is 20.3% in 2018 and is expected to hit 26.3% by 2022.
The average revenue per user (ARPU) currently amounts to US$86.30.
In global comparison, most revenue is generated in China (US$18,521m in 2018).
In the market for Milk Products, the volume is expected to amount to 29,104.6mkg by 2021.
The Global Dairy Processing equipment market is projected to reach USD 10.90 Billion by 2020, growing at a CAGR of 5.4% from 2015 to 2020. The major drivers are the rising global consumer demand for dairy products, increasing dairy production, changing needs, taste & preferences among consumers, and the growing demand for healthier and palatable dairy products. The rising health consciousness among people has increased the consumption of processed dairy products such as skimmed milk.
In the Food market, 3.6% of the total revenue will be generated through online sales by 2021.
The Average volume per person in the market for Milk Products amounts to 89.2kg in 2018.
The average volume per person in the market for Bread & Bakery Products amounts to 42.5kg in 2018.
The principal factor escalating the growth of the processed seafood market is the changing lifestyle patterns and demographics of seafood consumers worldwide. People have become more prone to the consumption of products that would supply their health benefits. This report estimates the market size of the processed seafood market in terms of value. Fish, molluscs and crustaceans are the major types of seafood. Frozen products, dried products, smoked, canned and supreme form the chief product types of processed seafood. In terms of geography, the report is segmented into North America, Asia-Pacific, Europe, and Rest of the World (ROW). With the rising keenness for value-added seafood products, the market is likely to observe significant growth in the future.
In the functional foods market, the products targeting health and mental well-being have prompted the food industry to increase research and development of these new foods. Despite the uncertainties of existing regulations, outlining the context of a rapidly expanding market in main countries. This paper provides an overview of the current situation in the global market of functional foods. The objective of this analysis is to determine whether, and in what way, the field of functional foods can actually be an opportunity both for food companies, in terms of economic benefit, and for consumers, as opportunity healthy products.
Scope and Importance of nutrition studies:
Over the preceding ten to fifteen years, sales in the worldwide nutrients and supplements market places have visible an amazing spike. This has recommended more than a few of new gamers to step into the market with merchandise that ability to be the tincture of adolescents, health, and energy. The Asia-Pacific market for clinical nutrition was estimated at USD 8.87 billion in 2018 and is projected to reach USD 13.07 billion by 2021, growing at a CAGR of 8.06 %.
According to the estimates of the Nutrition Business Journal report, the global nutrition and supplements market raised at US$96 billion as of 2013. A year later, it turned into nearly US$104 billion global. Going forward, the market is anticipated to reveal a CAGR between 6% and seven%. This charge of increase can be similar to that of advanced marketplace along with the US while growing markets along with Asia-Pacific will exhibit an uptick in boom charges. Sport vitamins can be designed to provide specialised support for athletes. Some of those encompass excessive-protein merchandise, together with amino acid dietary supplements, whilst additional products contain vitamins that help metabolism, power, and athletic overall performance and recuperation. People undertaking excessive athletic pastime can also have elevated requirements for water-soluble vitamins, antioxidants, and sure minerals, together with chromium. Sports drinks have blends of electrolytes (salts) that the body drops at some point of exertion and sweating, as well as nutrients, minerals, and overall performance-assisting herbs. Technavio's studies analyst calculates the fitness supplement market in Malaysia to upward thrust at a CAGR of 8% throughout the projection length.
A Glance at Market of Nutrition and Food:
Throughout the last ten to fifteen years, deals in the worldwide Nutrition supplements market have seen a phenomenal spike. This has empowered various new players to venture into the business sector with items that guarantee to be the remedy for youth, wellbeing, and essentialness. As indicated by the appraisals of the Nutrition Business Journal report, the worldwide Nutrition and supplements market remained at US$96 billion starting 2012. After a year, it was around US$104 billion all inclusive.
The global nutrition supplements market size was valued at USD 133.1 billion in 2016 and is expected to accelerate at a CAGR of 9.6% from 2016 to 2024. This impact is due to the rising awareness towards weight management among working professionals because of extensive brand campaigns by nutritional product manufacturers.
Nutritional supplements are majorly consumed with an intention to enhance the intake of essential nutritional elements in the human body. Increased cardiovascular disorders among the populations because of fluctuating diet patterns and inactive lifestyle among the age-group of 30-40 are expected to promote the importance of nutraceuticals.
Nearly half of all deaths in children under 5 are related to malnutrition, translating into the loss of about 3 million children per year. Malnutrition puts children at higher risk of dying from common infections, increases the frequency and severity of such infections, and delays recovery.
The interaction between under nutrition and infectious diseases can create a potentially lethal cycle of worsening illness and declining nutritional status. Poor nutrition in the first 1,000 days of a child's life can lead to stunted growth, which in turn is associated with impaired cognitive ability and reduced performance in school and work.
We are still to achieve a world without malnutrition. The joint malnutrition (2018 edition) estimates show that stunting prevalence has been declining since the year 2000, nearly one in four. 151 million children under the age of 5 were stunted in 2017, and 51 million children suffered from wasting. Meanwhile, the number of overweight children in the world has remained constant for more than a decade.
Measures of Child Malnutrition are used to track development progress. In the Post-2015 Development Era, estimates of child malnutrition will help to determine whether the world is on a track to achieve the Sustainable Development Goals – particularly to "end hunger, achieve food safety and improved health, and promote sustainable agriculture".
Nutritional Supplement Companies:
Abbott Laboratories
AdvoCare International
Alpharma Inc.
Atkins Nutritionals Inc.
Balchem Corporation
Bioplex Nutrition Inc.
Century Foods International
Chef Jay's Food Products
DSM Nutritional Products
DuPont
Elan Nutrition – ConAgra
Food Sciences Corporation
Lyoferm
Martek Biosciences Corporation
NBTY
Nutramax Products
Nutrilite
Major Food Associations and Societies Worldwide:
Association Zoonotic Food borne Pathogens
International Association Engineering & Food
International Association Food Protection
International Food & Agribusiness Management Association
Korean Society Food Science & Technology
American Association Nutritional Consultants
American Nutrition Association
Association Coordination & Research in Obesity & Nutrition
Association Nutrition Departments & Programs (ANDP)
Belgium Association Nutritionists & Dieticians
British Association Nutritional Therapists (BANT)
Commonwealth Association paediatric Gastroenterology & Nutrition (CAPGAN)
Diet & Nutrition Association
European Association Gastroenterology, Endoscopy & Nutrition
European Society Clinical Nutrition & Metabolism
European Society Paediatric Gastroenterology, Herpetology & Nutrition
Federation African Nutrition Societies
Federation Asian Nutrition Societies
List of Food Associations/Societies :
• Federal Ministry of Food, Agriculture and Consumer Protection, Germany
• ISEKI Food Association, Austria
• Institute of Food Research, U.K
• Association of Food Science and Technology of Basque Country, Spain
• Belgian Association of Food Technology, Belgium
• Central Food Research Institute, India
• Centre for Advanced Food Studies, Denmark
• Czech Committee for Food Science and Technology, Czech Republic
• Food research Institute Albania, Albania
• German Federation of Food Science and Technology, Germany
• National Institute for Agriculture Research in Tunis, Tunisia
• Spanish Council for Scientific Research, Spain
• The Institute of Food Science and Technology of Ireland, Ireland
• Department for Environment, Food and Rural Affairs, U.K
• European Food Safety Authority, EU, Italy
• Food Standards Agency, U.K

List of Companies:
• Cargill, USA
• Nestle, India
• Archer Daniels Midland, USA
• PepsiCo Inc., USA
• Kraft Foods Inc., USA
• The Coca-Cola Company, USA
• Anheuser-Busch InBev, Belgium
• Tyson Foods Inc., USA
• Unilever Plc/Unilever NV, U.K
• Mars Inc., USA
• SABMiller Plc, U.K
• Kirin Brewery Company Ltd, Japan
• Heineken N.V., The Netherlands
• Lactalis, France
• Asahi Breweries Ltd., Japan
• Associated British Food, U.K
• Diageo Plc, U.K
• Fonterra, New Zealand
• General Mills Inc., USA
• Kellogg Company, USA
• FrieslandCampina NV, The Netherlands
• Vion, The Netherlands
Nutrition Related Societies in Japan:
The Japan Dietetic Association
Japan Society of Nutrition and Food Science
Japan Health and Nutrition Food Association
Japan Sports Nutrition Association
Nutrition Related Societies and Associations in Asia:
Federation of Asian Nutrition Societies
Asia Pacific Clinical Nutrition Society
Asian Federation Dietetics Associations
Asia Pacific Infant and Young Child Nutrition Association
Indonesian Dietetic Association
Society Parenteral and Enteral Nutrition, Singapore
Parenteral and Enteral Nutrition Society of Asia
Korean Society of Food Science & Technology
Hong Kong Dietitians Association
Worldwide Nutrition Related Societies and Associations:
International Confederation of Dietetic Associations
European Society Clinical Nutrition & Metabolism
Diet & Nutrition Association
World Health Organization
Federation African Nutrition Societies
International Association Engineering & Food
British Association of Nutritional Therapists
Past Conference Report
Food Tech 2022
''International Conference on Food Technology & Beverage" June 13-14, 2022 at Prague, Czech Republic.
Theme of the Food Tech 2022 is "unlock your potential with information on food and nutrition" is intended in such the simplest way to uncover the essential principles that result in the forceful emergence and technologies within the field of Nutrition. we tend to hope Food tech 2022 is that the best platform to debate the essential principles investigation of recent analysis Innovation of Food and unfold the foremost recent advancements and patterns in Food and Beverages, Food chemistry, useful foods ,Food process and Technology, Nutraceuticals, Food Packing and preservation and a lot of. As this conference deals with the fundamentals ideas, students, delegates, academicians and business folks will attend the International Conference on Food Technology & Beverages to root up the data and stand out during this field.
Conference Series LLC Ltd organizes a Conference Series of 3000+ international Events with over 1000+ Conferences, 1000+ Symposiums and 1000+ Workshops in USA, Europe, and geographical area & Asia pacific with support from a thousand a lot of Scientific Societies and publishes 700+ Open access Journals that contains over 30000 eminent personalities, purported scientists as editorial board members.
Past Reports
Gallery
To Collaborate Scientific Professionals around the World
Conference Date July 31-01, 2023
For Sponsors & Exhibitors