Day 2 :
Keynote Forum
Technological Educational Institutions (T.E.I.)
Greece
Time : 10:35-11:05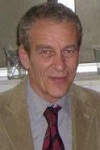 Biography:
John Tsaknis has completed his Ph.D. and Postdoctoral studies from Lincolnshire University, School of Food Sciences and is a chartered chemist from the Royal Society of Chemistry, UK. He is full professor in the School of Food Technology and Nutrition in Athens Greece. He is a member of the Standing Committee "Residues and Chemical Contaminants" in the International Dairy Federation (IDF) and Reviewer of 7 international scientific journals. He has published more than 40 papers in reputed journals and participated in more than 30 international conferences and has been serving as an editorial board member of repute.
Abstract:
Chios mastic gum, the resin obtained as an exudate from the trunk and branches of Pistacialentiscus L var. chia, has found extensive use in pharmaceutical products and as a nutritional supplement [1]. A total mastic extract without polymer was prepared after removal of the contained insoluble polymer of poly-β-myrcene in order to ameliorate solubility and enhance in vivo activity. To overcome the drawbacks of mastic gum extracts (acidic and a neutral fraction), the selection of a suitable carrier is crucial. Ethanol injection method [2] was used for the preparation of liposomes consisting of phosphatidylcholine and cholesterol.Two different malignant cell lines (Hep G2 and MCF7) were used.Cell viability was estimated. Morphologic studies were also performed. Our results reveal that liposomes cause a dose and time-dependent inhibition of survival inmalignant cell lines studied. Microscopy studies reveal that morphologic changes were initiated inHep G2 and MCF7 cells after incubation with liposomes.