Day 1 :
Session Introduction
Embrapa Pecuária Sudeste
Brazil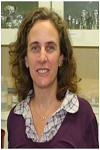 Biography:
Luciana Correia de Almeida Regitano graduated in Veterinary Medicine (UFPR, Brazil - 1985) and obtained her MSc (1991) and her PhD (1997) in Genetics and Breeding at the University of Sao Paulo. She Joined Embrapa in December 1994 and is working in collaboration collaborates with the Genetics and Evolution Department of Federal University of São Carlos since 1998. She has a large experience in genomics and application to animal breeding, with special emphasis in genomic selection for product quality and for adaptation to tropical environments. She published approximately 70 scientific papers, 15 book chapters, edited two books and supervised many master and PhD students.
Abstract:
Beef is an important part of the diet in most countries. Improving beef quality is one of the aims to meet the raising standards of consumers. Beef quality represent a variety of attributes that include factors related to palatability, which are mostly subjective, as well as more objective factors, as the ratio fat/protein, fatty acids profile, and mineral content. Genetic variation for many of this attributes is expected and understanding this variation and its implication in other traits will pave the way to selection for beef quality. Genome wide association studies with Nelore cattle have shown that tenderness, fat content, rib eye muscle area, color of meat and fat, water-holding capacity, cooking loss, muscle pH and fatty acid profile are controlled by several genome regions with small effect each. The proportion of intramuscular fat observed in Nelore was lower than in other breeds, meaning a leaner beef, but sufficient genetic variation exists. Regarding mineral concentration in muscle, a large-effect genomic region that explained 6.5% of the additive genetic variance in iron content was detected. Variation in mineral content may have implications in other traits, since higher levels of K were related to lower meat tenderness. Mapping genomic regions that affect the mineral content of bovine muscle can contribute to the identification of genes controlling mineral balance, transportation, absorption and excretion. Besides the relevance for human nutrition, studying mechanisms underlying the genetic variation for mineral and fatty acids composition may provide a good model for metabolic diseases in other species.
Track 1: Recent Issues and Novel Technologies
Track 2: Food Nanotechnology
Track 3: Food Forensics
Chair
Prasanta K Kalita
University of Illinois at Urbana-Champaign
USA
Co-Chair
Maria Soledad Prats Moya
University of Alicante
 Spain
Session Introduction
University of Foggia
Italy
Biography:
Carmen Lamacchia has completed her PhD at the age of 27 years from Bristol University, Department of Agricultural Science. She is a Senior Researcher in Food Science at the University of Foggia, Department of Agriculture, Food and Environmental Sciences. She has published more than 30 papers in reputed journals and she is one of the inventors of the patent "-Method for the detoxification of gluten proteins from grains of cereals" PCT n. PCT/IB2013/000797: www.wipo.int./pctdb with the number WO 2014053891.
Abstract:
University of Foggia has developed a new and innovative detoxification method of gluten proteins from grain of cereals (patented method PCT n. PCT/IB2013/000797) with the purpose to overcome the disadvantages of the prior methods using enzymes. The method is based on the application of microwave energy for few seconds to hydrated wheat kernels; the treatment induces modifications of endosperm components which dramatically reduce the immunogenicity of the most common epitopes involved in celiac disease, without compromising the technological properties necessary to process flour into bread and other baked goods. The benefits to be drawn from this innovative method will be numerous such as: a) the production of "gluten friendly" food for people with celiac disease, with sensory characteristics equivalent in taste and appearance to those commonly used in the Mediterranean diet; b) a reduction in the costs of products for celiac patients because of the use, during the detoxification treatment of only mains water and electromagnetic waves, for short time; c) ease of application, on an industrial scale, also to other grains, including, for example, barley to produce beer or oats for make products for breakfast; d) production of "gluten friendly" foods that determine, through their use in time and by large number of people, a reduction in the incidence of celiac disease in the population due to the reduced immunogenic effect of the detoxified products.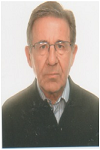 Biography:
Juan A Gallego-Juárez is a Professor to the honor at the Spanish Higher Council for Scientific Research (CSIC) where he founded the group of Ultrasonics and has been the Director of the Institute of Acoustics and of the Center for Physics Technologies. He is also Principal Scientific Adviser at the company PUSONICS S.L His research work has always been related to power ultrasonics and their applications specifically in food and environmental processes. He is the author of over 300 publications and 40 patents and is co-editor of the recently published book "Power Ultrasonics" (Woodhead Publishing-Elsevier 2015).
Abstract:
The application of power ultrasound to food processing constitutes an emerging and promising alternative or complement to conventional technologies due to special features and sustainable character of ultrasonic energy. High-intensity ultrasound as a mechanical non-contaminant non-ionizing radiation plays an important role in the search for safer and higher quality products. The Power Ultrasonics Group of the CSIC and PUSONICS SL has worked together towards introducing novel systems and methods for food processing. Airborne ultrasonic devices have been investigated and developed for gas and multiphase fluid treatments. Specific applications studied are defoaming, drying and supercritical fluid extraction. Foam is generally an unwanted by-product in food processes. Chemical anti-foaming agents are used but contaminate products. Ultrasonic energy constitutes a clean and efficient procedure to break foam. Drying is used for preserving food. Conventional procedures are hot-air drying and freeze-drying. Hot air drying can produce deteriorative changes in food. Instead, in freeze-drying the product quality is maintained but is expensive. Ultrasound is effective in dewatering food maintaining quality. Moreover, ultrasound has a great potential to intensify low temperature drying. Supercritical fluid extraction is attracting wide interest but has slow dynamics. Tests carried out for oils extractions showed that ultrasound accelerates mass transfer significantly enhancing product yield. Homogenization, mixing, emulsification and degassing of liquids by ultrasound have also been investigated. These studies lead to the development of efficient ultrasonic systems for liquid processing.
Institute of Agricultural Biology and Biotechnology
Italy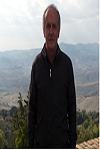 Biography:
Vincenzo Longo has done his degree in Biological Science at University of Pisa, in the year 1983 and specialized in Pharmacological and Physiological Sciences in the year 1989. He is responsible of the Pisa Section of Institute of Agricultural Biology and Biotechnology, National Research Council, Pisa, Italy. He has published 80 full papers and 100 between short communication, abstracts and others in National Journals and he has been serving as an Editorial activity and evaluator expertise. His main research interests are, Xenobiotic metabolizing enzyme system; Nutraceutical studies of natural chemicals found in plants and foods, and Measurement of total antioxidant capacity and of the content of bioactive molecules on the food.
Abstract:
In recent years, several studies have shown that plant and food extracts play a protective role in the etiology of various diseases. We have performed studies on Lisosan G a fermented form of Triticum aestivum in vivo. Lisosan G protects against the cisplatin induced toxicity, and a recent paper showed that Lisosan G helps prevent microcirculatory dysfunction. We also showed, by using primary cultures of rat hepatocytes, that this powder of wheat is an effective inducer of ARE/Nrf2-regulated antioxidant/detoxifying genes and has the potential to inhibit the translocation of NF-kB into the nucleus. We obtained similar results using an extract of a fermented powder of bean named Lady Joy (Phaseolus vulgaris L.). Over the past twenty years, glucosinolates (GLs), abundant in cruciferous vegetables, and their hydrolysis products, isothiocyanates (ITCs), have received much attention by scientists thanks to their anticancer and antioxidant properties. We used primary cultures of rat hepatocytes to investigate whether and how eight ITCs were able to modulate cytochrome P450 (CYP), antioxidant/detoxifying enzymes and to activate the Nrf2 transcription factor. Taken together, these results show that these ITCs are effective inducers of ARE/Nrf2-regulated antioxidant/detoxifying genes and have the potential to inhibit the bio activation of carcinogens dependent on CYP3A2 catalysis.
University of Basque Country
Spain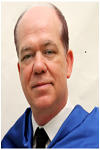 Biography:
José Ignacio Lombraña received his PhD in industrial chemistry at the age of 28 from the University of the Basque Country (UPV/EHU). He has occupied several positions as researcher and teacher at the UPV/EHU and, from 1997 he holds the position of Professor in chemical engineering. His research activity addresses advanced technologies for water contaminant removal and the application of drying processes in which he has led various projects. He is the author of more than 70 papers in internationally highly recognized journals in the fields of advanced technologies for water treatment and drying processes for foods.
Abstract:
In this study, alginate microcapsules were made to protect the viability of Saccharomyces cerevisea cells used here as a probiotic model. Dehydration is required for a proper addition of the microencapsulated material in foods. Thus, in this study the dehydration of the microcapsules, in a fix-fluidized bed and heated using microwave power, was analyzed to reduce the deterioration of probiotic material observed in other conventional drying techniques and even freeze-drying. Contrarily, this drying technology here studied allows to obtain high drying rates through the application of operational strategies, with low and moderate heat levels, to ensure the quality of dehydrated material. Different operating strategies were obtained by combining the thermal gradient, between air and product, and the heat level of the product. Three different thermal gradients, between 5 and 40ºC, were applied by microwave drying; either for the gradient or the product temperature, giving rise to a total of 9 different operational strategies that were conveniently analyzed under kinetic and quality criteria. The results obtained were compared with the results obtained by freeze-drying that was assumed to be the reference process. The results showed that the encapsulation system along with the selection of the optimum conditions for dehydration by the proposed drying process, allows increasing the viability of the micro-capsules considerably respect to other reference processes. This, together with other favorable aspects such as minor process time and energy, show clearly the convenience of adopting this drying technique for the purpose of this work.
Food for Health Ireland
Ireland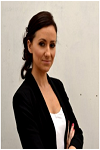 Biography:
Emma Feeney completed her PhD in genetics in Nutrition and Genetics in UCD. Following this, she worked in on phase one of FHI, conducting proof-of-principle studies into the post-prandial effects of protein hydrolysates. She then moved to the Sensory Evaluation Center in at the Pennsylvania State University in 2012, where she conducted Postdoctoral research examining genetic differences in chemosensation, and the subsequent effect on food liking and food choice. She is currently a Postdoctoral Research Fellow in UCD, funded by Food for Health Ireland, examining the metabolic effects of cheese consumption.
Abstract:
Cheese is a concentrated source of energy, of nutrients such as calcium, but also a source of saturated fat. Because of the saturated fat content of cheese, food consumption guidelines often limit the recommended amount of cheese to a 'matchbox sized' piece, and recommend that those with hypercholesterolaemia limit their consumption. Evidence shows that some older adults limit their consumption for these reasons. However, current evidence suggests that the other compounds present in cheese may offset the cholesterol-raising ability of the saturated fat. A limited number of studies have examined varying levels of acute cheese consumption over periods of time ranging from 3 weeks to three months, and to date have found little evidence of an increase in LDL-cholesterol, while HDL-cholesterol appears to increase in some cases, resulting in a more beneficial lipid profile. Reports suggest that the calcium, together with the proteins in the cheese form cheese-specific complexes that prevent the absorption of fat. More research is needed to more fully characterize these potentially beneficial effects, but research suggests that cheese may in fact be safely consumed by all as part of a balanced diet. Food for Health Ireland is currently examining associations between cheese consumption and a range of metabolic biomarkers in the Irish population to inform future post-prandial studies on the potentially beneficial effects of cheese consumption.
National Institute for Agricultural and Food Research
Spain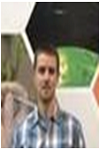 Biography:
Oscar González-Recio is a Senior Research Scientist that has recently moved to Spain from the Department of Environment and Primary Industries at the Victorian Agri Biosciences Centre. He is a PhD in Animal Breeding and Genetics from the Technyc University of Madrid (Spain). He spent two years as a Post Doc in the department of animal science at the University of Wisconsin-Madison. He was the scientific representative for Spain of the Euro-genomics Consortium. He has published more than 40 peer-reviewed papers in reputed journals. He is currently serving as an Editorial Board Member of the Journal of Dairy Sciences; he is editing a research topic in the journal Frontiers in Genetics.
Abstract:
In the coming future it was predicted that the human population growth increases (United Nation 2010) which means that dairy and beef industries will face the challenge of competing for grain and feed resources with other livestock industries, human consumption and biofuel production. At the same time global wealth is increasing, fueling a rapid global increase in demand for high value protein including dairy products. Improved cow feed efficiency is important for dairy industries to both remain competitive and to meet projected demands with constrained resources. Furthermore, feed efficiency of dairy cows has a considerable impact on the profitability of dairy farms as feed represents around 50% of total farm costs. Recognition of the importance of feed efficiency in the dairy industry has resulted in large scale global efforts to improve this trait. Measuring feed efficiency is expensive and needs of experimental farms and complex designs. This trait is not routinely recorded in farms and breeding programs have used indirect traits to select for it, slowing down its genetic progress. Genomic selection allows us using information from experimental animals to select parents of the next generation directly for feed efficiency. We have developed genomic evaluations for feed efficiency for any animal with SNP genotypes. We could reduce the feed consumption by 0.50-0.85 kg/year/cow. If all 1.7 million dairy cows in Australia ate 1% less feed this would save 103,700 tDM/year of feed and ~13k hectares of land to be used for human food production, assuming the land is also suitable for other food sources to be grown.
Biography:
María E Escuderos has completed his PhD in chemistry from Jaén University (Spain) in 2008 and postdoctoral studies from Florence University (Italy). She's currently a researcher of IFAPA (Spain) investigation centre and her work is focused on E-nose, sensory and chemical quality. She has published more than 10 papers in reputed journals.
Abstract:
Virgin olive oil (VOO) is a basic component of Mediterranean diet, due to their known effects on health. Also, it plays an important role in preventing various diseases. Its beneficial properties are due two factors: an adequate composition of fatty acids and others fundamental minority components and a particular organoleptic and colorimetric profile. Between all these components, we pay attention to β-carotene pigment. It has a high nutritional importance, being the precursor of vitamin A, besides exerting antioxidant effect in the VOO. The carotenoid profile of the VOO depends of different factors, such as olive variety, olive ripening stage and olive oil extraction and storage conditions. The first two factors only cause quantitative differences, since the carotenoide qualitative composition is basically the same in all the olive varieties. However, VOO carotenoide pigments profiles are easily degraded if the oil is subjected to a slight heat treatment. In nature, carotenoids are in the trans configuration. But, due to a heat treatment, trans forms isomerize to cis forms. Nowadays, different chromatographic methods have been developed to separate and identify olive oil pigments, but they present two important disadvantages: firstly, β-carotene extract contains others components that can interfere in the subsequent identification and separation; secondly, the oil amount used is very low, so some cis isomers are not detected. We propose a new and quickly method to the qualitative and quantitative determination of VOO carotenoid profile.
Italian Medical Press
Italy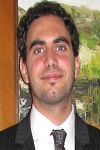 Biography:
Massimo Cecaro achived a Master Degree in Veterinary Medicine and Specialization in the field of Public Health and Preventive Medicine. He worked as a radio speaker, tv presenter and reporter for a wide range of artistic and scientific events. At the age of 24, he obtained a qualification to practice as a Journalist and in 2007 he was admitted to the National Association of Medical Press (ASMI), where he currently hold the position of National Councilor. He is Resident Member of MJA Medical Journalists' Association (London). He has been invited as Keynote speaker, mentor, chairman, Honorable Guest at International events in the field of Public Health and Safety in Canada, USA, Europe and Asia. He is also director in Italy of a prestigious Educational Centre for work safety and public health. He is actively involved in International projects to improve the role of mass-media in medical sciences, and awarded in Philadelphia, Valencia and Las Vegas with International special recognitions. He is serving as an editorial member of several reputed journals, and Editor-in-Chief in the "Occupational Medicine & Health Affairs" and in "Journal of Mass Communication & Journalism". He is Founding Editor in Chief of "Journal of Occupational Health & Research". He is OCM of several International Conferences in US and in Europe.
Abstract:
Responsibility for food producers is not just about product's quality, but first of all about the safety. Final consumer should have all the information required about potential allergenic foods and possible implication for health. It is important that one universal code could help to represent potential hazards. YOPI category (young, old, pregnancy and immune deficient), needs to be protected specifically from food that could be potentially harmful in that specific category. To easily get the right information in that regard, some specific paints and colors could be used. For example a red color, could be used to strongly warn people with heart conditions (e.g. salty food in people with systemic hypertension and heart failure), sugary food in people with diabetes, raw seafood in immune depressed. A yellow triangle could be suggested for show an important hazard (e.g. pregnant need to be advised against potential presence of toxoplasma in some raw vegetables). By using this simple advice consumers have a proactive opportunity for preventing many dangerous events that could threaten their health.
Nutritional Strategies Inc
 France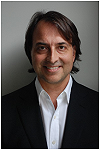 Biography:
Yanni Papanikolaou previously worked for the Kellogg Company asDirector of Nutrition Marketing in the USA, and Associate Director for Nutrition and Regulatory Affairs in Canada. At Kellogg he led strategy development and leveraged nutrition science to influence government bodies on policy development and in the creation of evidence-based consumer and health professional messaging. Yanni holds a Masters of Health Science in Public Health Nutrition and is completing a Ph.D. at University of Toronto focusing on nutrition and brain health. Yanni is an accomplished, peer-reviewed author in scientific/medical journals and books chapters and has presented at major nutrition conferences worldwide.
Abstract:
The objective of this study was to identify the most commonly consumed grain patterns in US adults (≥19 y; N=14,384) and compare nutrient intakes, with particular focus on shortfall nutrients identified by the 2015 Dietary Guidelines Advisory Committee, to those not consuming grains. The USDA food coding system was used to define key categories of grain foods. Cluster analysis using data from What We Eat in America 2005-2010, the dietary intake component of NHANES, identified 8 grain patterns:1) bread/rolls;2) quick breads;3) cereals; 4) pasta/cooked cereals/rice; 5)crackers/salty snacks;6) cakes/cookies/pies; 7) mixed grains; and 8) no grains. Adults consuming crackers/salty snacks, cereals, pasta/cooked cereals/rice, quick breads and mixed grains had greater dietary fiber intake vs. no grains (16.4±0.3, 19.4±0.6, 18.1±0.4, 18.0±0.5 vs. 16.3±0.2 g, respectively, all p<0.05). Adults in all eight grain patterns had significantly higher iron intake compared to no grains. Calcium intake was increased in the cereals group relative to no grains (1158±219 vs. 939±23 mg, p<0.05), while magnesium intake was greater in adults consuming cereals and pasta/cooked cereals/rice vs. no grains (335±7 and 341±5 vs. 296±7 mg, p<0.05), but lower in adults consuming cakes/cookies/pies (271±7 mg). Vitamin A, RAE and vitamin D (D2+D3) intake was higher in adults consuming cereals, pasta/cooked cereals/rice and mixed grains vs. no grains (vitamin A: 828±27, 736±24, 652±10 vs. 575±25 µg; vitamin D: 6.8±0.2, 5.1±0.2, 5.0±0.1 vs. 4.1±0.2 µg, all p<0.05) A variety of grain food pattern intake was associated with increases in several shortfall nutrients in American adults.
University of Murcia
Spain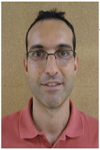 Biography:
Ruben Lopez Nicolas has completed his PhD at the University of Murcia and Postdoctoral studies in several reputed centres as ProDigest, Rowett Institute for Nutrition and Health, and University of Leeds. He is a young Researcher who has published numerous high quality papers in different scientific journals of Molecular Biology and Human Nutrition and has been invited as speaker in several national and international conferences. Now-a-days, he is a Member of ERC Expert Committee to evaluate "Starting Grants", as well as Member of Young Researcher Committee in SATIN.
Abstract:
Breast feeding has numerous health benefits, protecting against a wide range of immediate and longer term adverse health outcomes; these benefits can be attributed to the bioactive proteins present in human milk among other factors. We studied 2 bioactive proteins: Lactoferrin (LF) and haptocorrin (HC). The most common purpose known for LF and HC is the assistance in the absorption of iron and vitamin B12, respectively. But less known roles for these proteins are their antimicrobial activity, prebiotic effect, involvement in immune-competence and promotion of gastrointestinal tract development. We determined the concentration of lactoferrin and haptocorrin of breast milk from different mothers from Egypt, Honduras and Spain. The study was designed to compare these concentrations and determine if diet is a key factor in breast milk composition. Several breast milk samples were analyzed from each point of origin during the 2nd to 4th month after birth. The procedure used for the analysis of LF and HC was the Western-Blot. The results showed that lactoferrin is present in all three countries being Spain the country with most of this protein. Meanwhile, haptocorrin was the most present protein in Egypt and Honduras. We can conclude that the differences observed on the protein content of breast milk in the three countries could be due to the different diets consumed by mothers.
Alma Mater Studiorum Università di Bologna
Italy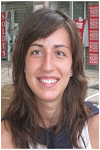 Biography:
Ester Betoret has completed her PhD in Science Technology and Food Management at the Institute of Food Engineering for Development at Polytechnic University of Valencia. Right now she has a Marie Curie Intra-European Fellowship for Career Development at the Department of Science and Food Technology at Bologna University. She has published 15 papers and book chapters in reputed journals and has received 5 research recognitions.
Abstract:
During the last years, the food industry has been facing technical and economic changes both in society and in the food processing practices, paying high attention to food products that meet the consumers ´ demands. In this direction, the study areas in food process and products have evolved mainly from safety to other topics such as quality, environment or health. Processing operations have a clear effect on functional compounds and structure of the raw materials in which are applied. This effect can be either detrimental or beneficial depending on the technology used and the process variables management. The product structure both in its raw form and after processing plays an important role maintaining, enhancing and delivering the bioactive compounds in the appropriate target within the organism. The aim of this work is to make an overview on some technologies that can constitute a technological process to develop functional foods, enhancing the technological and/or nutritional functionality of the food products in which they are applied. More concretely, the effect of homogenization, vacuum impregnation and drying on functional compounds from mandarin juice has been evaluated, focusing on the structure changes produced at each step of the process and its relationship on the product functionality.
Universiti Sains Malaysia
Malaysia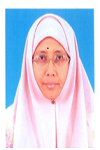 Biography:
Nik Norulaini Nik Ab Rahman completed an MSc degree in Biochemistry from Mississippi State University, and PhD in Forest Science (Biotechnology) in 1987 from Michigan Technological University, USA. She is a Professor at University Sains Malaysia, Penang and had been involved in research in supercritical fluid extraction using carbon dioxide for the last 20 years.
Abstract:
Palm kernel cake (PKC) is the by-product of the palm oil extraction process that still has residual oil and large amounts of palm kernel shells. It has been largely used as a feed for ruminates due to its relatively low cost and availability. However, PKC application was found to be impeded in its use for non-ruminant due to anti-nutrient, toxic metals and food born pathogenic microorganisms. The main attention of the present study is to extract oil from PKC, palm kernels with testa (PKt) and without testa (PKw) to produce defatted products, dPKC, PKt, and PKw via supercritical carbon dioxide (SC-CO2). These dPKC, PKt, and PKw possess potential to be source of food fiber for human consumption. The SC-CO2 extractions of oil were performed under different pressures of 27.6, 34.5 and 41.4 MPa, temperatures of 40, 60 and 800C and running for 30, 40 and 60 min at a flow rate of 2 ml/min. Second focus of this research was to account for any differences in the chemical composition of the dPKC, dPKt and dPKw. Analysis on the nutritional composition showed dPKt having higher nutritional contents than dPKw or dPKC. Determination of the anti-nutrients in defatted dPKC revealed higher anti-nutrient composition than the dPKt or dPKw. The vitamin, amino acid, carbohydrate, heavy metal, alpha toxin determination and the presence of microorganisms in dPKt, dPKw and dPKCM were also conducted.
Taibah University
Saudi Arabia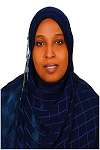 Biography:
Ahlam Badreldin El Shikieri has completed her PhD at the age of 30 years from Queen Margaret University, UK and has an MBA.She is a registered Consultant Nutritionist and an Associate Professor currently working in the Clinical Nutrition Department at Taibah University in Saudi Arabia. She acted as a speaker in several workshops in Sudan and Saudi Arabia and presented her work in conferences nationally and internationally orally and posters. She supervised several research projects for students both at Master and PhD levels and acted an external examiner for several universities. She taught nutrition and management related modules at the graduate and undergraduate levels. She is a reviewer for various journals including the Journal of Nutrition Education and Behavior and has 15 published research papers.
Abstract:
Brain functioning is sensitive to short-term variations in nutrient availability.Children and adolescents are at increased risk of nutritional problems especially under-nutrition. Studies suggest that a short fasting may impose greater stress on young children than on adults, resulting in metabolic alterations as various homeostatic mechanisms work to maintain circulating glucose concentrations.Breakfast is consideredone of the most important meals of the day. The percentage of breakfast skipping among school-aged children ranges from as low as 4% in developed countries to as high as 59% in developing countries. Eating a breakfast that contains sufficiently balanced nutrients has a beneficial impact on the child's health in terms of nutrient intake, height-to-weight ratio and early physical development.Breakfast intake has a positive impact on the cognitive skills of children including improved processing of complex image stimuli,better attention, memory recall and problem-solving tasks. Children who eat breakfast are more likely to behave better in school and get along well with their peers.The healthiest breakfast is a nutritious meal rich in complex carbohydrates including fiber, moderate in protein and low in fat, salt and sugar.Schools that provide breakfast to students have reported decrease in tardiness and suspensions as well as improved students' behavior and attentiveness. School breakfast provides ¼ the recommended amounts of protein, calcium, iron, vitamin A, and vitamin C for the day.Breakfast intake has a positive public health impact and prepare children to become healthy adults. Research findings from different studies including those in Sudan and Saudi Arabia will be presented.