Day 1 :
Keynote Forum
Senior Research Scientist, Guelph Research and Development Centre, Canada
Time : 10:05-10:35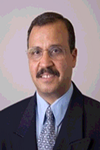 Biography:
Elsayed Abdelaal is a Senior Research Scientist with Guelph Research and Development Centre at Agriculture and Agri-Food Canada where he specialized in grain-based functional foods and natural health products. His about 200 publications and presentations encompass chemistry, functionality, nutritional and antioxidant properties of a diverse array of primitive, modern and newly-developed grains. Currently he is the chair of the Bioactive Compounds Technical Committee and vice chair for the Nutrition Division at the American Association of Cereal Chemists International. He has been Associate Faculty member at the University of Guelph and Adjunct Professor at the University of Toronto, and Editorial Board member for several scientific Journals.
Abstract:
β-Glucan is a soluble dietary fiber found in barley grains at a wide concentration range (4-11%) subject to barley type. It is also present in other cereal grains such as oats and wheat. This grain constituent has received considerable interest from academia, industry and regulators due to its positive functions in human health including lowering blood cholesterol and glucose. In fact, large numbers of clinical trials and meta-analyses have shown the beneficial health effects of barley β-glucan which leads to the endorsement of a health claim for the relationship between barley β-glucan and reduced risk of heart disease in several countries including USA, Canada and UK. This opens the door for food industry and researchers to come up with innovative barley foods that contain the physiological dose of β-glucan (3g/day). In addition, it is generally accepted that the efficacy of β-glucan in the diet depends on its physiochemical characteristics in foods specifically viscosity which is related to the amount and molecular weight of -glucan solubilized in the human body. Thus the functionality of -glucan in humans is not only related to the amount of -glucan in foods but also linked to its molecular properties. Studies have shown that different processing methods affect physiochemical characteristics of β-glucan in barley to various extents. Research at Agriculture and Agri-Food Canada's Guelph Research and Development Centre has led to the development of several barley functional foods such as partially pearled or whole grain barley as rice substitute, barley pasta and -glucan enriched bread. These functional foods will be discussed in details in terms of the impact of processing on their nutritional properties and role in human health.
Keynote Forum
McGill University, Canada
Time : 10:35-11:05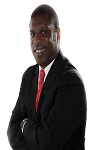 Biography:
Lawrence D. Goodridge is a native of Hamilton, Ontario, Canada, and received his Ph.D. from the University of Guelph (pronounced Gwelf) in Guelph, Ontario, Canada with a major emphasis in Food Microbiology and Food Safety in 2002. Currently, he is the Ian and Jayne Munro Chair in Food Safety at McGill University.His primary research interest is the use of bacteriophages to study and solve problems associated with the production of food. He has published more than 55peer reviewed publications and book chapters on topics related to food safety.
Abstract:
Salmonella is an important cause of global foodborne illness. The World Health Organization estimates that, each year,rnapproximately 600 million people become sick, and 420,000 die from foodborne illnesses. Of these, Salmonella accountsrnfor 93 million illnesses and 150,000 deaths. While foods such as poultry have long been recognized as causes of Salmonella food poisoning, fresh fruits and vegetables have recently emerged as important sources of Salmonella. Thus, there is a needrnto develop better methods to reduce the presence of Salmonella in foods. Ideally these methods should also be applicable torncontrol of other foodborne pathogens. Whole genomic sequence analysis of Salmonella isolated from diverse sources revealedrna large number of prophages residing within the chromosome. Many of these prophages can be induced, resulting in lysis ofrntheir bacterial host. We were therefore interested in evaluationg induction of prophages and subsequent bacterial death couldrnbe employed as a novel strategy to control Salmonella in foods. Growth of Salmonella from diverse serovars exposed to a phagerninducer (0 or 2 ug/ml mitomycin C) was monitored by OD600. Release of induced prophages from the host was confirmed byrnsubjecting the lysates to PCR to detect phage-specific integrases. Additionally, the ability of mitomycin C to induce prophagesrnin Salmonella Duesseldorf growing on fresh produce was evaluated by inoculating the stem scar of red greenhouse tomatoesrnor spinach leaves with 5x107 and 5x108 cells, respectively. After drying, mitomycin C (6 ug/mL) was sprayed onto eachrnsample, while control samples were sprayed with water. Following overnight incubation, the bacterial cells were recovered andrnplate counts were performed. Beginning at 3 hours after addition of mitomycin C, growth of Salmonella strains resulted in arnmarked decrease in OD600. PCR confirmed bacterial release of prophages in these lysates. For example, a three-log reductionrnin S. Duesseldorf (and E. coli O157:H7) was observed on tomatoes sprayed with mitomycin C compared to those sprayedrnwith water, while a one-log reduction in E. coli O157:H7 was obtained on spinach.These findings serve as a proof of conceptrndemonstrating that prophage induction can efficiently control bacterial foodborne pathogens on fresh produce.
Biography:
Abstract:
Symposium on "Bacteriophase-Based Biocontrol For Healthier Foods
Worshop on Advanced Green Manufacture Technology for Processed Meats
Track 2:Food & Beverages Sector Track 4: Food and Beverages Processing Track 6: Food Adulteration Track 8: Implementation of Nanoparticles in Food and Beverages Track 10: Risk Communication and Public Health Track 12: Food and Public Health