Day 1 :
Keynote Forum
CONICET, Argentina
Time : 09:00-09:45

Biography:
Sandra Guerrero works as a Researcher and Professor at the Natural and Exact Science School, University of Buenos Aires and at the National Council of Scientific and Technical Research (CONICET) as Main Researcher in Buenos Aires, Argentina. In 2015, she received the Certified Food Scientist credential given by the International Food Science Certification Commission, USA. She is a coauthor of one book edited by FAO and translated to four languages devoted to the implementation in rural areas of hurdle strategies for tropical fruit preservation. During the last 25 years, her research activity has been focused on the use of emerging technologies for food preservation. She has published 50 papers in high impact peer-reviewed journals, 19 chapters in books and 170 presentations in scientific events. Her latest projects had to deal with the use of the non-thermal technologies under a hurdle approach to enhance food safety as well as organoleptic and nutritional quality.
Abstract:
Statement of the Problem: Consumers´ demand for a preservation technology that retains fresh-like quality has resulted in a growing interest for non-thermal processing methods. Among them, UV-C light proved to reduce microbial contamination in various liquid foods. However, its efficacy in turbid systems is limited because suspended matter often contains absorbing molecules that can harbor microbial cells. To overcome this limitation, a hurdle approach should be addressed.
Objective: The objective was to obtain a carrot-orange juice blend (1:1 ratio (v/v)/pHadj:5.0/10.6 °Brix/absorptivity:0.32cm-1/7667 NTU particle size=D[3,2]:5.1±0.1 μm/D[4,3]:60.81±8.68 μm) processed by UV-C assisted by mild heat (H) and the addition of a natural antimicrobial extract with high Polyphenols Content (PC).
Methodology: For microbial challenge tests, the inoculated juice (Escherichia coli ATCC 35218, Saccharomyces cerevisiae KE162 or Pseudomonas fluorescens ATCC 49838) was recirculated in an annular UV-C reactor (254 nm; 1.6 L/min; 15 min; 10.6 kJ/m2; 50°C). For the antimicrobial extract (YME), yerba mate (Ilex paraguariensis) leaves were sonicated (20 kHz; 95.2 μm; ethanol; 25°C) freeze-dried and subsequently added to the juice (0.4% w/v). Native flora; sensory analysis; PC and total antioxidant activity (TAA) (Folin-Ciocalteu and DPPH methods) were also studied during juice storage (5ºC).
Findings: UV/H provoked 3.5-6.0 log-reductions of inoculated flora, while 0.6-2.9 log-reductions were achieved by single UV-C and H treatments. Native flora was reduced by 5 log-cycles without any recovery during 20 days (5ºC). Conversely, single treatments less reduced the native population. YME addition to the juice considerably increased PC (720±45 μg GAEq/mL) and TAA (5.5±1.0 μg Trolox eq/mL) compared to the non-additivated juice (PC=302±40 μg GAEq/mL; TAA=1.6±1.3 μg Trolox eq/ mL), values which remained constant during 50 day storage (5ºC). The additivated UV/H treated juice was described by consumers with optimal acidity, aroma, viscosity and sour flavor.
Conclusion & Significance: A method involving UV-C light and mild heat for the preservation of a turbid juice was found. Furthermore, YME addition increased juice antimicrobial capacity and bioactive compounds content.
Keynote Forum
ESCE International Business School Paris, France
Time : 11:00

Biography:
Jean Eric PELET holds a PhD in Marketing, an MBA in Information Systems and a BA (Hons) in Advertising. As an Assistant Professor in Management, he works on problems concerning consumer behavior when using a website or other information system such as e-learning, knowledge management, e-commerce platforms and how the interface can change that behavior. His main interest lies in the variables that enhance navigation in order to help people to be more efficient with these systems. He works as a Visiting Professor both in France and abroad (England, Switzerland, Thailand) teaching e-marketing, ergonomics, usability and consumer behavior at Design Schools (Nantes), Business Schools (Paris, Reims), and Universities (Paris Dauphine - Nantes). His work has been published in international journals and conferences such as EJIS AMS, EMAC, AFM and ICIS and he has authored two books on u-commerce and e-learning topics. His current research interests focus on m-commerce,social networks, interface design, and usability.
Abstract:
The current global scene is characterized by a huge paradox: "on one side, there is the scourge of poverty, on the other; 1.3 billion tonnes of food is wasted around the world every year". To address these problems, alternative distribution formats aimed at reducing food waste, such as Food banks or Social supermarkets, which tackle two challenges in one go: by saving surplus food from the bin, they also help people feed themselves and their families for less. Since the 90s, a number of capabilities and applications have arrived which have either driven new forms of sharing or have modified the manner or scale of pre-existing forms of sharing. Social media may contribute to increasing sales and building customer loyalty for wine companies, especially through the social links that may generate sustainable profits based on recommendations made by consumers. The purpose of this study is, on one hand, to investigate the potential of social media such as Facebook to be used as a new distribution channel for wine and, on the other hand, to delineate how consumers behave vis-à-vis social media, especially in terms of their willingness to buy wine through social media. Data has been gathered from an online survey based on constructs using multi-item indicators. 156 valid responses were collected and analysed through structural equation modelling. The findings underline that winegrowers should seriously consider the potential of using social media in conjunction with their websites, in order to promote and distribute their wine.
Food and Beverage | Food and Beverage Processing | Evaluation of Food and Beverage Plant
Location: Berlin,Germany
Chair
Rong Murphy
Maple Leaf Farms, USA
Co-Chair
Sandra Guerrero
CONICET, Argentina
Session Introduction
Kyungpook National University, South Korea
Biography:
Sudha Rani R has her expertise in evaluation and passion for improving the food and health. She is currently doing her Post-Doctoral research and her evaluation on probiotics is based on new product development for improving health. She has seven years of experience in research and the proposed research work is based on incorporation of probiotics in chewing gums with inhibition activity against oral pathogens and noticeable sugar fermentation. It allows value addition to the existing products and improved health aspects.
Abstract:
Statement of the Problem: Currently, live yeast and bacteria such as Saccharomyces and Lactobacilli strains are available in foods and health products. It is therefore essential to evaluate the ability of these probiotic yeast and bacteria in utilization
of dietary and alcoholic sugars to rule out deleterious effects of pathogens on the oral activity. However, these probiotics perspective has not been previously studied. The purpose of this study is to assess the acid production and the extent of pH
variation from the utilization of 15 dietary sugars and 6 sugar alcohols during growth of nine probiotic microbes: six strains of Saccharomyces boulardii, one strain of Pichia kudriavzevii and two bacterial strains Lactobacillus casei and Lactobacillus lactis
isolated from frozen idli batter and their antagonistic effect on oral pathogens. Methodology & Theoretical Orientation: Seven yeasts and two Lactobacillus strains were subjected to fermentation assay with 21 different carbohydrates in microtiter plates with pH indicator. Plates were examined at 600 nm for absorbance and
color changes at 12 h intervals for 72 h of incubation under aerobic conditions at two different (30 and 37 °C) temperatures. Three pH scores were used based on color change: negative (>6.8), weak (5.2–6.8) and positive (<5.2).
Findings: Among six S. boulardii isolates only KT000033 strain fermented nine sugars. Other strains showed similarity in fermenting few sugars namely fructose, mannose, dextrose and trehalose. L. casei KT000041 was slightly more active than L.lactis KT000040 in fermenting inulin, fructose, lactose, adonitol, maltose, salicin, and galactose. P. kudriavzevii had positive
reactions for xylose utilization. Antimicrobial activity of probiotics revealed that L. casei KT000041, P. kudriavzevii KT000038, and S. boulardii KT000033 inhibited nine oral pathogens.
Conclusion & Significance: Regular intake of these strains can result in a reduction of oral pathogens.

Biography:
Sara D Garduno-Diaz has a background in Nutrition with a Bachelor's (Honors) degree in Nutrition from the Universidad Veracruzana, Mexico, and a PhD inFood Science and Nutrition from the University of Leeds, United Kingdom. She has worked as Research Fellow for several EU-funded research projects and was awarded research grants from CONACYT (Mexico) and the BBSRC (UK). She was Assistant Professor at the American University of the Middle East (Kuwait) and a Consultant at Your Choice Nutrition, a company which she co-founded. Currently she is Head of Research and Development at ONO Labs in Germany. She is the author of several peer-reviewed publications and books. Her research interests include dietary patterns of migrant populations and their impact on health,as well as the development of novel methods for nourishment and wellbeing. She is a member of the World Public Health Nutrition Association, for whom she is Membership Secretary.
Abstract:
Peri-natal micronutrient supplementation is commonly recommended to optimize maternal-child health outcomes in Europe. However, at no other life stage are women given practical recommendations to address their micronutrient needs. While a healthy diet remains the path of choice for nutrient intake, supplementation is often necessary to ensure adequate micronutrient intake. With the growing preference for non-synthetic ingredients and the increased market for non-animalbased
products, this work describes the process followed for the development of a plant-based multiple micronutrient supplement targeted at women at different stages of their life cycle. A list of key nutrients for inclusion was prioritized, based on the existing literature on nutrient needs for women, as well as on their most pressing wellbeing needs. This was followed by the identification and selection of qualified raw ingredient providers. The final line of products included three multiplemicronutrient
supplements meeting the following criteria: vegan, gluten-free, lactose-free, and without artificial conservatives. Each product contains specific nutrients targeting the various needs of women in their 20s, 30s and 40s; mainly hydration, skin care and hormonal dynamics, respectively. Microbiological control was carried out three-fold, once by the raw material
providers followed by double independent laboratory analysis of the end-product micronutrient supplement. This was then tested for human factor contamination, pesticides, total aerobic microbial count, total yeast count, and total mould count.Emphasis was placed on meeting product standards for the European Union, and specific requirements for the German market in food and pharma. Best practices were observed during the process to achieve multiple quality standard accreditations. In addition, organoleptic properties were adjusted in accordance to the female market demands. The results presented here reach the point of introduction of the newly developed product to the market, with acceptability and effectiveness results to be
published at a later date.
Constantine the Philosopher University in Nitra, Slovakia

Biography:
Adam Tarko has experience in research of plant and plant substances, which can improve animal and human reproduction and to prevent the action of environmental contaminants. He gained experience while studying at Slovak Agriculture University and Constantine the Philosopher University in Nitra up to now. His current research is under the guidance of Prof. RN Dr. Alexander Sirotkin, Dr.Sc., investigating effect of petrochemical contaminants, plant substances and their potential oil-related protection on animal and human reproduction.
Abstract:
Exposure to xylene is associated with the dysfunction of mammalian female reproduction. Some medical plants, in particular Salvia hispanica L. (chia), promote reproductive processes, but it is unknown, whether they can prevent negative influence of environmental contaminant on reproductive processes. In this in vitro study we elucidated the effects of xylene, chia, and xylene/chia combination on basic bovine ovarian granulosa cell functions (proliferation, apoptosis, and hormone release). Proliferation and apoptosis were assessed via immunocytochemistry by evaluation of PCNA and BAX accumulation. The release of progesterone, testosterone and insulin-like growth factor IGF-I was analyzed by RIA. It was observed, thatxylene when given alone stimulated proliferation but not apoptosis. Furthermore, xylene inhibited release of progesterone and testosterone but did not change IGF-I release. Chia seed extract inhibited proliferation, apoptosis and the release of IGF-1, progesterone and testosterone. Moreover, chia seed extract suppressed the stimulatory effect of xylene on proliferation but induced pro-apoptotic effect of xylene. The obtained results demonstrate a direct effect of both xylene and chia seed extract on basic bovine ovarian cell functions - proliferation, apoptosis and secretory activity. Moreover, it is the first demonstration of the ability of chia to suppress xylene action on ovarian cell proliferation. On the other hand, chia prevented only one xylene effect among five analyzed ones suggesting that chia could not be potentially useful for natural prevention of all negative effects of xylene on reproduction.
Haramaya University, Ethiopia
Biography:
Fekadu Gelaw has his expertise in diverse fields of agricultural economics especially in improving markets for the smallholder farmers. His critical analysis on the interaction of the current institutional arrangement with the overall institutional environments governing the local and export markets provide key policy measures that need to be taken to improve the performance of market. His years of experience in research, evaluation, teaching and development works enabled him analyze markets from broader perspective. The study generates panel data by disaggregating the export and local market time series data into their respective coffee brands and uses fixed effect regression model to analyze it. The model enables to analyze impacts of institutional interventions on the various prices.
Abstract:
Statement of the problem: Both to protect consumers from potential information problems and to create rich niche market for producers, geographic indication (GI) became an important institutional intervention. Ethiopia, with the help of Oxfam public campaign, managed to introduce GI protection through trademarking for three of its finest coffees. Its main goal was to enable smallholder coffee producers' capture the price premia foreign consumers are willing pay for the reputable quality coffees. GI protection effectively incentivizes reputations when there is a governance structure that coordinates the value chain. But its effectiveness is not clear when many firms at each stage of the chain have to operate independently in market-oriented approach. Moreover, it is not clear how the impersonalized and non-traceable transaction arrangement of ECX incentivizes reputation. The purpose of this study is to assess the impacts of the trademarking on prices at each stage of the coffee markets. Methodology & Theoretical Orientation: The study uses fixed-effect regression model using origin-disaggregated free on board (FOB) and producer price data that spans from January 2002 to June 2014. Unlike all previous studies on coffee, this study captures the transaction costs at the local markets using prices of dried/wet coffee cherries separately. Findings: The trademarking has considerably increased the FOB prices levels of trademarked coffee relative to non-trademarked ones. But its effects on the trend of FOB prices were very small. In addition, the introduction of Ethiopian commodity exchange (ECX) had negative effects on prices indicating the incompatibility of trademarking and ECX. This is because the exclusive transaction arrangements of ECX are not compatible with the transaction an arrangement trademarking requires. Moreover, contrary to the primary goal of the trademarking initiative, its impacts on producer who are located at the bottom of the market chain was negligible. Almost the whole price premia foreign buyers paid for trademarked coffee is captured by other actor. Recommendation: For the trademarking to benefit farmers, a separate traceable transaction arrangement that incentivizes reputation should be introduced at each market level.

Biography:
Abstract:
Statement of the Problem: Stevia rebaudiana as South American shrub is well-known worldwide and consists of more than 100 phytochemicals including phenolic and flavonoid compounds. The toxicity of synthetic antioxidants has also increased demand of natural antioxidants. Traditional extraction involves high consumption of solvent, time and energy and renders lower extraction yields due to poor efficiency. Supercritical Fluid Extraction (SFE) as modern green extraction method has garnered attention in recent years.Methodology & Theoretical Orientation: Conventional Maceration Extraction (CME) for 24 h was used for extracting stevia extracts. In this study, Response Surface Methodology (RSM) and Artificial Neural Network (ANN) modeling were compared for their estimation capabilities to build effective models with maximum response values: Y1 (Total Phenolic Content: TPC) and Y2 (total flavonoid content: TFC). SFE process was optimized by central composite design of RSM to achieve maximum TPC and TFC as function of independent SFE process parameters with following ranges: X1=modifier concentration (0–40%), X2=extraction temperature (25–65°C) and X3=pressure (75–375 bar). Findings: Maximum values of target responses from SFE extracts were TPC of 29.56 mg GAE/g DM and 23.51 mg CE/g DM under optimum SFE conditions of X1 of 40%, X2 of 45 °C and X3 of 225 bar. ANN model proved its superiority as potential alternative to RSM owing to improved estimation and predictive capabilities. Moreover, results indicated that SFE yielded higher yields TPC and TFC in comparison with time-consuming CME.
Conclusion & Significance: SFE yielded higher TPC and TFC in comparison with time-consuming CME and was more efficient as a green extraction method with less CO2 emission and significantly reduced consumption of solvent, time and energy. Hence, the phenolic and flavonoid compounds from stevia may be employed as natural antioxidants with pertinent health benefits.
Nutritive Aspects of Food | Nutrition & Nutritional Disorder Management
Location: Berlin, Germany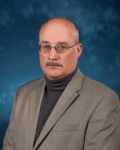 Chair
Douglas E. Cosby
USDA, USA
Co-Chair
Kurt Richardson
Anitox, USA
Session Introduction
The Ohio State University, USA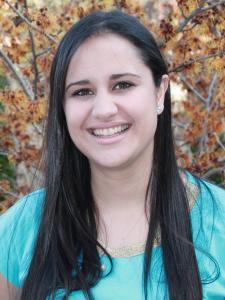 Biography:
Abstract:
Objective: Previous studies have found bioactive compound like carotenoids found in tomato juice and isothiocyanates
found in broccoli, associated to positive health outcomes and cancer prevention. The data suggest these foods are worth investigating further but lack of acceptability due to flavor and texture. The goal is developing a product with significant dose of isothiocyanates with high organoleptic quality. A multi-characterization approach was used to analyze microstructural properties, bioactive present and sensorial acceptability in a pretreated Broccoli Sprout Powder (BSP) in tomato juice. Methods: Fresh broccoli sprouts were washed, dried and vacuum sealed, and sous vide (Model SVS-10LS, CO) at 60°C for 10 minutes. They were flash frozen with liquid nitrogen and freeze dried for 48 hours, pulverized into a powder and stored in a low humidity environment at 4°C until analyses. Rheological temperature-dependence studies between 25-65°C were conducted to assess impact of one gram of BSP in 6 oz of tomato juice (GFS, Columbus, OH) flow properties. HPLC/MS analysis was used to determine quantitatively and qualitatively the bioactive analytes of interest. Dynamic light scattering determined particle size range and dispersion. Sensory panel tests were performed to determine consumer acceptability using hedonic scale, JAR and preference test.
Results: The level of glucosinolates by HPLC/MS resulted in 50.79 μmol/g in steamed BSP, 1.86 μmol/g for the pretreated and 19.75 μmol/g for the raw control demonstrating the potential optimization of phytochemicals with heat processing. The rheological testing showed that at the proposed dose, there was a statistically insignificant increase in the viscosity, elastic and loss modulus, demonstrating stability and compatibility between tomato juice and BSP. Dynamic light scattering data shows the BSP particles to be in a size range between 600 nm and 9000 nm with a polydispersity value of 0.513. Results of a sensory panel showed acceptability amongst the tested tomato juice with broccoli powder.
Universidade Federal Fluminense, Brazil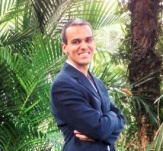 Biography:
Celso F Balthazar is a PhD student of Universidade Federal Fluminense, Brazil. At the moment, he is at Università degli Studi di Foggia (Italy), as an external PhD student. His thesis aims on elaboration of sheep milk dairy products with functional appeal by the addition of prebiotics and probiotics. He has experience in sheep/goat production, milk technology and derivatives, in the field of Food Science and Technology and inspection of products of animal origin, focusing on technology of milk and derivatives, quality, analytical and nutritional analyzes, as well in vitro simulated gastrointestinal digestion.
Abstract:
Milk production by small ruminants has grown over the years and is now in search of new consumer markets. Sheep milk an excellent source of nutrients and is mainly used for fine cheese varieties production, yogurt, and whey cheeses due to its high total solids content. However, the functional benefits of this food matrix remain unexplored by the dairy industry. Functional foods containing prebiotics and probiotics are part of a new market niche that seeks consumer recognition,satisfaction, and acceptance; they have been attracting interest from the food industry for both economic reasons and due
to scientific evidence related to their health benefits. Consumers are more aware of the nutrition and quality of food they eat, increasing the demand for healthy foods. The popularity of dairy products containing probiotic bacteria or prebiotic components for these bacteria is intrinsically related to the palatability and favorable physiological effects. Some studies have been demonstrated the favorable effects of the addition of probiotic micro-organisms and/or prebiotic components in sheep dairy products, such as cheese, yogurt, ice-creams, and other dairy desserts. They concluded that this milk is a suitable food matrix for beneficial bacteria growth to reach probiotic level and addition/substitution of sugar/fat for prebiotic fibers in the sheep milk dairy products. The nutritive value of sheep milk is superior when compared to goat or cow milks, presenting higher protein content (structural conformation and the amount of casein micelles and subunits suggests low allergic sensitization), lipid (high levels of CLA responsible for anticarcinogenic and lipolytic actions), minerals (high bioavailability of calcium and
phosphorus) and essential vitamins for human health. As a final remark, it is important to mention the conduction of in vivo tests, using different protocols, to assess the functional properties potential of such dairy foods aiming to attain a health claim.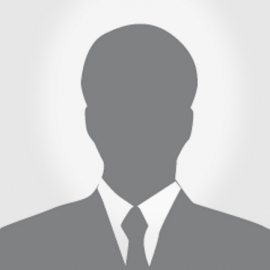 Biography:
Thomas A Aloysius has experience in Cancer Diagnostics, Tumor Molecular Biology and has worked with research on cancer molecular biomarkers for the past 20 years. The focus is now on nutrition, obesity, metabolic syndromes and dietary supplements to improve health, healthcare and wellbeing. The idea behind our research program is to bring new products, dietary supplements and food for special purposes to market.
Abstract:
Utilization of by-products from chicken: Protein hydrolysates of both marine and agricultural origin have many health benefits, including lipid lowering and anti-inflammatory effects. This study aimed to penetrate the effect of protein hydrolysates from chicken (CPHs) on obesity related disease and atherosclerosis. Firstly, a mouse obesity model was used to investigate the effect of four different CPH (CPH1-4) generated using specific hydrolyzation methods. C57BL/6 mice were fed a high-fat control diet (25% w/w casein) or CPHs diets (12.5% w/w CPH and 12.5% w/w casein) for 12 weeks, and plasma lipids, hepatic mitochondrial fatty acid oxidation and plasma cytokine levels was analysed. Diets containing CPH1-4 significantly reduced plasma levels of IL-1β, IL-16, INF-γ, TNFα, and MCP-1. In addition, diets containing CPH3 and 4 increased the hepatic mitochondrial fatty acid oxidation indicating a positive effect on fat burning. Diets with 12.5% w/w CPH3 and 4 were further studied in atherosclerosis-prone apoE-/- mice. After 12 weeks of high-fat feeding, CPH4 significantly reduced the atherosclerotic plaque area in the aortic arch compared to control (P<0.02), while CPH3 revealed reduced atherosclerosis at borderline significance ( P<0.09).The plasma level of cholesterol and triacylglycerol remained constant in the two experimental groups, but changed plasma fatty acid composition was observed resulting in an increased plasma level of C20:4n-3 and C20:5n-3 accompanied with increased delta-5 desaturase index and reduced plasma atherogenicity index (AI). Noteworthy,the AI correlated to the plague area. Moreover, the protein hydrolysate from CPH4 tended to decrease plasma levels of inflammatory mediators and a significantly reduced level of MCP-1 was found compared to control. Overall, these data show that protein hydrolysates from chicken, able to increase the mitochondrial fatty acid oxidation, can reduce atherosclerosis and attenuate systemic risk factors related to atherosclerotic disorders, but not directly related to changes in the level of plasma cholesterol.
Munzur University, Turkey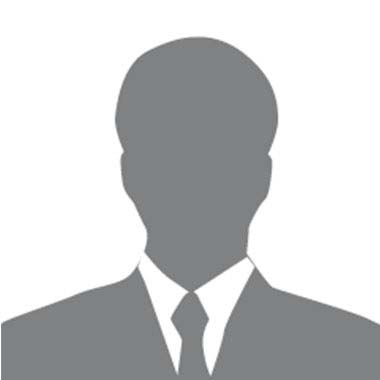 Biography:
Aydin C M has his expertise in evaluation and in improving the health and quality systems of food chain. His open and contextual evaluation model based on responsive constructivists creates new pathways for improving food systems quality and efficiency. Currently, he has been working in Munzur University as an academician. He got many scholarships during his education life and currently focuses on possible strategies as to clean energy usage in food chain and strategies to increase intake of probiotic usage.
Abstract:
Anatolia is located between Asia and Europe and has a great variety of brine cheeses. Extent of production of brine
cheeses is on increase year by year due to demand of market. Each brine cheeses has different sensory properties and
physicochemical properties. Demand of costumers changes throughout time. To meet the demand, more researches done to characterize brine cheeses. In this paper; chemical properties, microbial and sensory properties of brine cheeses which are commonly consumed in Anatolia are discussed.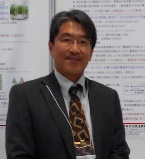 Biography:
Satoru Tsukagoshi has his expertise in Hydroponic Vegetable Production, especially management method of nutrient solution and improvement of products' quality.In recent years, his research activity spreads through the field of Plant Factory. He takes some classes about Hydroponic Technologies for foreign students and overseas engineers in Chiba University. Chiba University has concluded the agreements on the joint project about plant factory using artificial light and advanced environment control with some foreign research institutes and universities. He contributes to the technology transfer by the joint project as a leading expert of Hydroponics.
Abstract:
Chronic kidney failure becomes a global problem in recent years, and the patients are often restricted K intake because of the problem with excretion of excess K. Low K tomato fruit will improve the dietary habits of the patients and their QOL. In this study, a method of producing tomato fruit with low K content was investigated. Medium-sized and cherry tomato (Solanum lycopersicum L.) cultivars were used, and the supply of K was restricted using hydroponic technology. In medium-sized tomatoes, fruit K content decreased 40% to 60% depending on cultivar by K withdrawal from the nutrient solution. Although total soluble solid content showed a slight decrease, titratable acid content was affected by K restriction and decreased 20% to 40% depending on cultivar. In either case, K withdrawn in hydroponic culture from anthesis of the 3rd truss was effective in producing tomato fruit with low K, and could decrease the fruit K content to at least 50% of the expected tomato fruit K content. Next study, we applied the newly developed management method, quantitative management, about nutrient supply in hydroponics to control the K supply more precisely. In quantitative management, total amount of nutrients necessary for the plants to achieve their life cycle is divided by the estimated cultivation period.
And the calculated amount of fertilizers is supplied to the solution tank at every regular interval. Low K fruit (100 mg K/100 g fruit) was achieved when 0.9 g of potassium was supplied. From these results, restriction of K supply in hydroponics with double or triple truss system is hopeful to produce low K tomato fruits, and quantitative control is thought to be more suitable for low K tomato production. Further study is necessary to expect the cultivation period accurately before the cultivation to plan the schedule of K supply.