Day 2 :
Location: Berlin, Germany
Session Introduction
USDA, USA

Biography:
Douglas E Cosby received his PhD in Food Science from University of Georgia (2012). His expertise is in the research and development of intervention strategies to reduce or eliminate Salmonella, Campylobacter, Listeria, and Clostridium species from poultry and poultry products on farm and in the processing plant. He has worked at the US Department of Agriculture, Agriculture Research Service for the past 30 years and serves an Adjunct Assistant Graduate Professor at the University of Georgia, Department of Food Science and Technology. His current research is aimed at preventing and/or reducing enteropathogenic salmonella and campylobacter on poultry and poultry products by preventing the colonization of poultry through the use of biosecurity and/or feed additives in live poultry and through the mechanical removal of enteropathogenic bacteria and/or the use of gras chemicals to reduce or eliminate the bacteria.
Abstract:
Statement of the Problem: No single enrichment broth or temperature is used consistently throughout the research, regulatory or industry laboratories for the detection of Salmonella. This lack of a single methodology leads to confusion and possible bias both for and against Salmonella serotypes. The objective was to evaluate four selective enrichment broths [selenite cystine (SC), tetrathionate Hajna (TT), GN broth (GN) and Rappaport-Vassialiadis (RV)] at two temperatures (37℃ and 42℃) to determine the best for growth of four Salmonella serovars.
Methodology: Four Salmonella serovars [Enteritidis (SE), Heidelberg (SH), Kentucky (SK) and Typhimurium (ST)] were
inoculated individually (101 cfu) into duplicate tubes containing 10 mL of each of four enrichment broths at each temperature. After overnight enrichment, serial dilutions were plated onto brilliant green sulfa (BGS) agar plates for enumeration. Counts were made and recorded after 24 h incubation. Three replicates were conducted.
Conclusion & Significance: All four enrichment broths were significantly (P<0.05) more effective for recovery at 37℃ than at 42℃. When incubated at 37℃, recovery in SC was log10 4.4, 7.7, 7.6 and 7.5 for SE, SH, SK and ST, respectively; recovery in GN was log10 8.2, 8.4, 8.5 and 8.4 for SE, SH, SK and ST, respectively; recovery in TT was log10 6.9, 7.6, 8.1, and 7.3 for SE, SH, SK and ST, respectively; and recovery in RV was log10 8.1, 8.2, 8.2 and 7.9 for SE, SH, SK and ST respectively. At 37℃, significant differences were observed between TT/GN; TT/RV; SC/GN; and SC/RV and none observed between SC/TT or GN/RV. At 42℃, no significant difference was observed between three broths (SC, TT and RV) when Salmonella was recovered. Recovery of Salmonella strains can unintentionally be biased by on the incubation temperature or the enrichment broth selected simply because of laboratory preference or regulatory protocol.

Biography:
Kurt Richardson received his PhD in Toxicology from North Carolina State University (1986). His expertise is in the research and development of intervention strategies to reduce or eliminate Salmonella and other microbial contaminants in feed and feed ingredients, pet food and bioethanol fermentation. He has worked at Anitox for the past 30 years in the role of Chief Science Officer. He is responsible for research and development and technical support. In the field, he provides technical assistance to animal producers in the area of biosecurity and HACCP related problems.
Abstract:
Current methodology for detecting Salmonella in feeds and feed ingredients are adapted from food safety methods. These methods do not take into account the stressed state of Salmonella in feed, presence of competing microorganisms nor the sample matrix. The objective was to evaluate four pre-enrichment media for the ability to maintain buffering capacity and the impact of acidic conditions on recovery. A wide variety of feed and ingredients were incubated in pre-enrichment media and pH determined at 24 hrs. It was observed that acidic conditions (pH 4.0-5.0) developed during pre-enrichment. Acidic conditions have been shown to impact the isolation and detection of salmonellae; however, the responses of more than 2,600 serotypes of Salmonella have not been evaluated. In a second study, cultures of four feed isolates (S. Montevideo, S. Senftenberg, S. Tennessee and S. Schwarzengrund) and four processing plant isolates (S. typhimurium, S. enteritidis, S. Infantis and S. Heidelberg) were grown on meat and bone meal before desiccation and heat exposure to induce stress similar to the feed production cycle. The survival of stressed isolates in acidic conditions (pH 4.0 to 7.0) was compared to non-stressed isolates. Cell injury was determined on xylose lysine tergitol 4 (XLT4) and death determined on nutrient agar (NA). Curve fitting techniques were utilized to determine the pH which resulted in 50% cell death or cell injury. Measured by cell death, S. typhimurium was the most acid tolerant and S. Heidelberg was the most acid sensitive in non-stressed Salmonella whereas S. Senftenberg was the most acid tolerant and S. Tennessee was the most acid sensitive in stressed Salmonella. The pH required to cause cell injury varied among isolates. The findings suggest that the pH of pre-enrichment media influences the recovery and biases the serotype recovered during pre-enrichment .
University of Arkansas, USA

Biography:
Steven C Ricke is the holder of the Donald "Buddy" Wray Endowed Chair in Food Safety and Director of the Center for Food Safety at the University of Arkansas. He is also a Faculty Member of the Department of Food Science and the Cellular and Molecular Graduate program. He served as Co-Founder and former President of the Arkansas Association of Food Protection (AAFP). He was named an AAFP Fellow in 2015 and a Poultry Science Association Fellow in 2017. His research program is primarily focused on virulence and pathogenic characteristics of foodborne Salmonella and Campylobacter. His research projects have emphasized studies on the growth, survival and pathogenesis of these organisms under conditions encountered during food animal production and processing.
Abstract:
The foodborne pathogen Campylobacter continues to be an ongoing problem for public health on a worldwide basis. It has been particularly associated with poultry and a number of intervention approaches are currently being explored to develop better ways to reduce contamination both in live bird production as well as processing. While some research successes have been reported over the years the ultimate limitation of Campylobacter dissemination still remains elusive. Part of this is due to lack of understanding of the physiology and ecology of Campylobacter in the avian gastrointestinal tract. This makes the cultivation of Campylobacter also somewhat difficult and can cause problems for culture-based enumeration of Campylobacter from these types of environments. In our studies we have examined the selectivity of various Campylobacter selective media using 16S ribosomal DNA based microbiome sequencing to identify bacterial populations in samples from these sources. In this talk the outcomes of these analyses will be discussed and the implications for estimating Campylobacter in poultry samples.

Biography:
Abstract:
Food culture refers to the practices, attitudes, and beliefs as well as the networks and institutions surrounding the production,
distribution, and consumption of food. Humans are biologically adapted to their ancestral food environment in which foods
were dispersed and energy expenditure was required to obtain them. Humans need to obtain nutrients from foods in order to
survive and be healthy. The requirements of energy and nutrients are different due to differences in race, age, sex, and physical
activity level. People living in different places take nutrients from different kinds of food; therefore, nutrition is a cultural biological
process rather than a simple physiological and biochemical process. Food intake can directly influence one's biological function
through life, as its results are on a biological level. When people eat, the process can be influenced by economic, politics, culture,
and many other factors. Factors to be considered in Dietary culture and antiquity of foods & beverages include: Socio functions of
food; Purchase, Production, Distribution; Eating Behaviour and Conflicts of Interest.
Microbiological Quality Aspects in Food and Beverage Industry | Food and Beverage Hotel Management and Services | Food Quality, Safety and Preservation
Location: Berlin, Germany
Chair
Richard G. Zytner
University of Guelph, Canada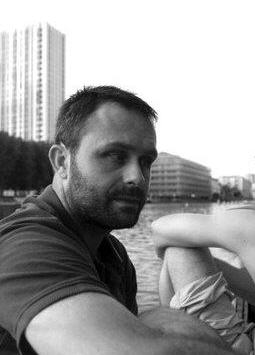 Co-Chair
Jean Eric PELET
ESCE International Business School, France
Session Introduction
ESCE International Business School, France

Biography:
Jean Eric PELET holds a PhD in Marketing, an MBA in Information Systems and a BA (Hons) in Advertising. As an Assistant Professor in Management, he works on problems concerning consumer behavior when using a website or other information system such as e-learning, knowledge management, e-commerce platforms and how the interface can change that behavior. His main interest lies in the variables that enhance navigation in order to help people to be more efficient with these systems. He works as a Visiting Professor both in France and abroad (England, Switzerland, Thaïland) teaching e-marketing, ergonomics, usability and consumer behavior at Design Schools (Nantes), Business Schools (Paris, Reims), and Universities (Paris Dauphine - Nantes). His work has been published in international journals and conferences such as EJIS AMS, EMAC, AFM and ICIS and he has authored two books on u-commerce and e-learning topics. His current research interests focus on m-commerce, social networks, interface design, and usability.
Abstract:
This paper aims at determining the reasons customers prefer to buy wine online or offline, comprising both m-commerce
(mobile commerce) and e-commerce platforms. It strives to understand the determinants for deciding to buy wine in a
store such as a supermarket, hypermarket, wine store or wine grower selling their wine close to their vineyards versus deciding to buy wine online using the Internet from an e-commerce website or mobile application. Moreover, the goal is to find out about the differences in the behavior of wine buyers in France. The purpose of the study is the examination of consumer preferences and expectations for buying wine either offline or online. To answer our research question, we created an online questionnaire and embedded it in a responsive website in order to maximize the response rate. Various scales from papers published in top journals were used. The questions were devised based on the UTAUT model developed by Venkatesh et al., from this theoretical construct, the following scales were applied: performance expectancy, social influence, facilitation conditions, and attitude toward using technology. To date, no paper has examined the differences between shopping in a retail store versus shopping on an e-commerce website or application while using the construct mentioned above. Hence, our contribution provides preliminary results on wine shopping behavior and reveals what drives consumers to make a decision in favor of buying wine offline or online. The pleasure dimension of in-store shopping is often a priority in customers' responses. Results reveal that searching for wine on the internet is easy, suggesting that customers may appreciate looking at wine online while buying it offline. This can go through merchandising, whether visual, sound, olfactory, but also by a true vision of the point of sale as a place of life, as a destination in its own right. The price of the delivery when buying wine online represents another barrier to consider, especially with a population greater than 25-years old used to not paying for delivery. Recommendations from cavists, wine growers or specialists of wine strongly influence wine consumers across age demographics. Websites or apps offering advice such as Vivino may help increase online wine sales. The quality of being user-friendly represents the most important variable when selling wine online as it positions consumers in a better situation to buy. Gender does not influence the act of buying wine online because males and females act the same when they want to buy wine, either online or offline. As written in this paper, this is a pre-test enabling us to conduct another survey with complete scales.
CBQF - Universidade Católica Portuguesa, Portugal

Biography:
Ariana Macieira is a researcher working in Paula Teixeira's group in Universidade Católica Portuguesa, in Porto, Portugal. She has been doing some work in the field of bacteriocins production by trying to find some techniques that will improve LAB bacteriocins with application in the food industry.
Abstract:
Introduction: Listeria monocytogenes is a great concern in the food industry. Bacteriocins, produced by Lactic Acid Bacteria (LAB) are of great importance in order to face this concern. The reason for that is because some bacteriocins have demonstrated antimicrobial activity against L. monocytogenes and do not alter the organoleptic characteristics of the products. MRS broth can fulfil fastidious growth requirements of most LAB, so it is used for the growth of Lactic Acid Bacteria and for bacteriocin production. It is known that pH can have some effects over the production of bacteriocins. So, the objective of this study was to investigate how the pH value could influence the growth of an autochthonous strain of Lactobacillus and the production of bacteriocin active against L. monocytogenes. Methodology: From previous studies with different LAB, isolated from traditional meat products, an autochthonous Lactobacillus strain was selected since it demonstrated antimicrobial activity against L. monocytogenes and do not alter the organoleptic characteristics of the tested products. Bacteriocins were tested against five strains of Listeria monocytogenes. The selected Lactobacillus strain was grown in MRS broth for 21 h at 37°C in a batch reactor. Two different batchs were prepared. In one pH was controlled over time (pH=6.5) and in the other one LAB growth and bacteriocin production were performed under uncontrolled pH. Results & Conclusions: Higher bacteriocin activity was observed when LAB were grown under controlled pH. Maximum
antimicrobial activity was about 12800 Au/mL for every Listeria monocytogenes tested, after 18 hours of LAB growth when the pH of the medium was controlled. This antimicrobial activity could be maintained, even after 20 hours of LAB growth.
Independent Researcher, Malaysia

Biography:
Raja N A Khan has expertise in research, writing, planning & policy analysis regarding food and animal sciences. He is author of two books and two research publications & producer of many farmer extension TV program. As PhD student in Animal Sciences he started research work on current emerging segregation in food industry, halal food. His research is based on critical thinking and geo-socio-market trend analysis highlighted the gap areas in to halal food production, the key gap is none sufficient research & development approach. The author tries to realize the halal food industry after evaluating the gap areas that they need to cover them up for sustainable continuity in future.
Abstract:
Globalization of halal food chains has pros & cons as every other food systems have. By this reference the issues related to production, competition, marketing, availability, access, use etc. are need to be evaluated with practical impact on global food supply chain & food safety, security & sustainability. Its need of multidimensional evaluation to access actual standing and ranking of halal food & industrialization into above mentioned globally acceptable index. Along it, halal food safety, security & sustainability, good manufacturing standards & good hygiene practices etc claimed by halal authorities require logical well defined practicable references from original & basic Islamic text. None-scientifically claimed deviation from natural food characteristics, fragility & vulnerability factor in halal trade, none proven ranking of halal food on safety & security index, association of economical & social wellbeing in segregation approach etc can be key reasons of inter & intra food system challenges in case of halal. What are real & in depth effects, drawbacks & benefits of halal food chain toward global food supply chain, and their definition, authenticity, conceptual needs, classes, sub classes, claws, defined/covered areas, reference from original & basic & basic Islamic text etc?. Scientific problem & religious problem related to halal food represents two different systems. How two independent, well defined, segregated different systems get their definition, authenticity, conceptual needs, claws, defined/covered areas etc by reference from original & basic Islamic text, and can they bridge up perfectly? Can such bridging bring ideal framework for global food safety, security & sustainability? Any presence of halal scientific dietary standards, consumption allowance, principles, & methods, halal dietary needs manual, nutritional allowance, and hunger definition & standards etc are various aspects which can interact with world food safety, security, and sustainability standard. Moreover global food yield increasing & processing techniques, additional / surplus food management system, status of chemicals, genetic engineering & modifications, application of science, by-product status & management system, fixed yield issues, genetic modification issues, shift in consumer diets/dietary habits & behavior, supply & demand sustainability, market/ trade, insurance systems, special logistic environment etc are key factors in integration with global supply chain. Global food safety, security & sustainability gap area analysis chart: is halal critical global challenge to strategic food supply chain & independent environmental, social, governance (ESG) Index? If yes then what is effective solution model?
Iranian Food and Drug Administration, Iran

Biography:
Hossein Nazarian has his expertise in activities in food safety and quality. He is a Food and Beverage and Food Safety Expert as well as a Secretary of Food Safety Management System Committee of Iranian Food and Drug Administration. He has developed his activities in food safety area and has an effective collaboration to writing. He has published HACCP and ISO 22000 generic models and food safety guidance documents and book for food and beverage industries and food
expert such as HACCP model for pistachio processing units. In order, how they could implement and apply food safety management system in their companies. The application of these can aid inspection by regulatory authorities and promote international trade by increasing confidence in food safety and also he held some training courses such as: GMP, PRPs, HACCP, ISO 22000. He had a good cooperation with his colleagues and some deputies of Food and Drug University of
Medical Sciences in the pistachio project to establishing a monitoring system to achieve successful reduction aflatoxin in pistachio.
Abstract:
Statement of the Problem: Aflatoxins are carcinogenic toxins produced by Aspergillus fungi; contaminate nuts in many regions of the world. Pistachios are the main source of human dietary aflatoxins B1 from nuts worldwide. Iran is one of the main pistachio producing countries, with US together contribute to nearly 75% of the total global pistachio market. In 1997, a national plan for reduction of aflatoxin in Iranian pistachios was conducted through implementation of food safety management system in pistachios production chain. Purpose: The purpose of this study was to describe how hygienic factors such as food safety issues play an important role in driving the consumption trends in Europe and world. In 2004, global pistachio trade patterns shifted the year after the EU implemented a harmonized 4 ng/g aflatoxin standard in tree nuts. So capital and technical assistance to producers and processors were necessary for Iran to further integrate into the global market where the demand for food safety continues to rise. In 2009, the EU revised the aflatoxin standard in tree nuts to a more relaxed standard of 10 ng/g. As of 2010, Iran has regained the lead in global pistachio exports over the US, with over 160,000 tons exported. Findings: During years 2009-2011 by satisfying improvement in good agricultural practices in pistachio cultivation and harvesting and implementation HACCP in post harvesting and processing practices the contamination level of aflatoxin in pistachio decreased significantly.Conclusion & Significance: Regarding the decrease in the amount of aflatoxin in pistachio in production chain, implement and applying of food safety systems such as HACCP, good hygienic practices and conditions was useful. Establishing an efficient monitoring system for sampling, precise analyzing of aflatoxin in accredited labs and issuing export certificate for tracing pistachio consignments were main technical measures has been implemented in Iran in recent years for successful reduction of aflatoxin in pistachio.
Lorestan University of Medical Sciences, Iran

Biography:
Zohre Delshadian has her expertise in working on a kind of bioactive peptides derived from bovine milk casein, throughout her PhD dissertation. Casein Phosphopeptides (CPPs) are biologically active peptides that have the ability to bind with bivalent minerals, such as Fe+2 and increase their bioavailability while keeping them soluble in the intestinal tract. The low bioavailability of the most commonly used iron preparation for fortification, ferrous sulfate, is known for its poor solubility at the alkaline pH of the intestine. Therefore, by using casein phosphopeptides bound to iron instead of ferrous sulfate in fortified foods, the defect of the low bioavailability of iron could be principally solved. She has discovered the optimized experimental conditions (pH, mass ratio of iron to CPP (MR) and holding time) for the better binding of ferrous iron to casein phosphopeptides, using response surface methodology.
Abstract:
Statement of the Problem: Casein phosphopeptides (CPPs) are mineral-binding bioactive peptides derived from enzymatic
digestion of casein. They have been shown to increase iron bioavailability due to increasing iron solubility at the alkaline pH of the intestine. Thus, they are potentially applicable as an advantageous preparation for iron fortification of food. This study aimed to characterize a commercially available CPP and determine optimum experimental conditions for binding it with ferrous iron. Methodology & Theoretical Orientation: The effect of three variables – pH (5-7.5), mass ratio of iron to CPP (MR) (0.04-0.16) and holding time (40-80 min) – on the CPP's iron content was investigated using the central composite design (CCD) in response surface methodology (RSM), and a quadratic model was developed. The optimization in this survey was based on the maximum response. Findings: Among all the regression's terms, the main and quadratic effects of pH represented the most significant influences on the iron content (P-value<0.05). The obtained optimum conditions were: pH 6.5, MR 0.14 and holding time 72 min, resulting in binding 68.66 mg iron per gram of the CPP. Conclusion & Significance: The quantity of iron bound to the CPP depended considerably on the experimental conditions
and proved the importance of optimization.
Jizan University, Saudi Arabia
Time : 16:30

Biography:
Syeda Fatima Manzelat obtained PhD in Botany from Osmania University. She was awarded Gold Medal in MSc in the university. She did BEd specializing in English and Science. Besides, she qualified the National Eligibility Test for Lectureship in universities/colleges. She has more than 20 years of post-PhD teaching and research experience. She worked as Associate Professor of Botany at Misurata University, Libya for a period of three years (2008 -2011). She is working as Associate Professor at Jizan University, Saudi Arabia from 5 years. She has published many articles in reputed journals.
Abstract:
This is the first study of post-harvest mycoflora of fruits from Ad Darb region of Jizan province. A total number of fourteen samples of fruits from the local markets of the place with post-harvest spoilage fungi were collected and screened for mycoflora during March 2015 to February 2017. The mycoflora was cultured on Potato Dextrose Agar plates and Czapek Dox agar plates. A qualitative and quantitative assessment of mycoflora was carried out by the fungal cultures on the petri plates and the slides were identified by microscopic and macroscopic characteristics. A total of 64 fungal isolates represented by 9 fungal
genera were isolated from the samples belonging to the three classes of fungi i.e. Oomycetes, Zygomycetes and Ascomycetes.The post-harvest mycoflora was represented by Pythium, Rhizopus, Saccharomyces sp., Aspergillus, Cladosporium, Dresclera, Fusarium, Penicillium and Sphearotheca. The most predominant genera were Aspergillus followed by Fusarium and Penicillium. % Disease Incidence ranged from 20%-30%. The information on the diverse groups of post-harvest mycoflora can help in effective management and minimization of post-harvest economic losses. Apart from the economic losses the post-harvest mycoflora are pathogenic. Aspergillus, Fusarium and Penicillium isolated are highly mycotoxigenic and are a potential risk to human health.They produce mycotoxins which are responsible for a number of diseases.
Arid Lands Cultivation Research Institute, Egypt
Time : 17:00

Biography:
El Sohaimy S A has completed his PhD from Alfaraby Kazakh National University and Postdoctoral studies from Lincoln University, New Zealand. He is the Head of Department of Food Science and Technology, City of Scientific Research and Technological Applications, Alexandria, Egypt. He has published more than 40 papers in reputed journals and has been serving as an Editorial Board Member of several reputetable journals. He has been serving as member of several international scientific associations.
Abstract:
The cholesterol removal by the isolated probiotic Lactococcus lactic subsp. lactis was investigated in vitro. The studied mechanisms included: (1) assimilation of cholesterol by growing cells, (2) deconjugation of bile via BSH; (3) coprecipitation of cholesterol with deconjugated bile; (4) binding of cholesterol to the cellular membrane and (5) incorporation of cholesterol into the cell membrane. Cholesterol assimilated by growing cells (43.70%) was significantly higher than that of resting cells (12.93%) and their counterparts of dead cells (6.35%). Micrograph of Transmission Electron Microscopy (TEM) showed a bright zone around the cells growing with cholesterol as the indication for cholesterol adsorption to the bacterial cell wall. Comparing the IR spectra of Lactococcus lactic subsp. lactis and Lactococcus lactic subsp. lactis grown with cholesterol in the database of FT-IR spectroscopy showed that most obvious changes in the intensity were detected in sulfamide bonds, P-H stretching and C≡C group. There was a difference in fatty acids distribution pattern of cells grown with or without cholesterol. Lactococcus lactic subsp. lactis was able to deconjugate sodium glycholate and sodium taurocholate and their mixture with more tendencies toward sodium glycholate. Cholesterol was co-precipitated with the deconjugated form of each of sodium glycholate and sodium taurocholate or their mixture at varying levels. Precipitation of cholesterol upon deconjugation of
sodium glycholate was higher (5.53 μg/ml) as compared to that upon deconjugation of sodium taurocholate (3.7 μg/ml). The present study confirmed the ability of the isolated probiotic Lactococcus lactic subsp. lactis to reduce cholesterol level through different mechanisms. Consequently, its suitability for application in functional food formulations particularly when cholesterol reduction in food is targeted.
Brigham and Women's Hospital, USA

Biography:
Abstract:
Background: While limited studies have reported potential benefits of food items rich in polyphenols such as cacao, chocolate,red wine, coffee, and tea on risk factors for heart failure (HF) including blood pressure, coronary artery disease, and diabetes, no previous study has examined the association of dietary epicatechin/catechin with HF risk. Objective: To test the hypothesis that dietary epicatechin/catechin is inversely associated with the incidence of HF in the physicians' health study. Method: Prospective study of 20,083 men who participated in completed randomized trials of aspirin, beta-carotene, and vitamins. Dietary flavonoids were assessed using a self-reported food frequency questionnaire and nutrient databases from Harvard University. Incident HF was reported annually using mail-in questionnaires and validated in a subsample via review of medical records. We used Cox proportional hazard model to estimate hazard ratios and restricted cubic spline to assess the shape of the association. Results: The mean age was 66.7±9.3 years at the time of dietary assessment (1999-2001) and median dietary epicatechin/catechin was 13.7 mg/d (25th and 75th percentile: 19.8 and 9.5). During a mean follow up of 9.2 years, 867 new cases of HF occurred. From the lowest to the highest quintile of dietary epicatechin/catechin, hazard ratios (95% CI) for HF were 1.0 (ref), 0.86 (0.70-1.07), 0.92 (0.75-1.13), 0.96 (0.78-1.18), and 0.75 (0.60-0.94) controlling for age, body mass index, smoking, alcohol intake, exercise, prevalence of diabetes, atrial fibrillation, hypertension, and coronary artery disease (p for linear trend 0.034). Using restricted cubic spline, there was evidence for linear inverse relation between dietary epicatechin/catechin and incident F (p non-linearity 0.85; p for linearity 0.045), Conclusion: In this cohort of male professionals, higher consumption of epicatechin/catechin was associated with a lower risk of HF.

Biography:
Vjekoslav Benussi is a Consultant with over of 10 years of consulting experience. Before specializing in supply chain, he worked for IBM leading strategic consulting department. Personally he delivered strategic studies for implementation of asset management system in national railway company, defined human resource strategy and solution for Ministry of Interior in Republic of Croatia. From 2011, he is focused on Pharmaceutical and Food industry, especially in protecting the products from counterfeit, EU FMD, supply chain optimization. Starting from 2017, he joined Movilitas and is leading projects with some of most important pharmaceutical companies.
Abstract:
Supply chains today are so complex structures that it becomes crucial for companies to gain maximal control over the suppliers, distributors, wholesalers and retailers. Today, majority of companies are capable to track food ingredients one step back and one step forth. Thus, in case of malicious contamination it is difficult and often impossible to identify the source. While many manufacturers are trying to respond to such request in a way it will satisfy regulatory minimal requirements, leaders are considering usage of advanced technologies not only to overcome security and regulatory issues but to transform the way they do business. In this presentation, it will be shown how properly to start considering industry 4.0 concepts, and utilize technology in order to: deliver better and more secure products to the consumers; reduce counterfeit and fraud;optimize supply chain processes and; streamline upstream and downstream.