Day 2 :
Keynote Forum
Massey University
New Zealand
Time : 10:00-10:25
Biography:
Ian Maddox is an Emeritus Professor at Massey University, New Zealand. He has worked in industrial microbiology for 40 years and is currently a member of the Science Advisory Boards of two US companies, and an editorial board member of two international, refereed journals.
Abstract:
Lactobacillus reuteri DPC 16 is a probiotic bacterium that is commercially available. It was originally isolated from a human source and its in vitro properties have been intensively studied. This presentation will detail the functional properties of the bacterium in terms of its activity against various pathogens and its properties in some selected anti-cancer assay systems. In addition, a technique for successful delivery of the bacterium to the site of action in the gastrointestinal tract will be described.
Keynote Forum
Allfoodexperts®
Spain
Time : 10:50 - 11:15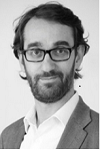 Biography:
Patrick Berry is since 2012 the Vice President of Marketing and Communication at Blendhub Corp a group of companies that includes Premium Ingredients, Portable Powder Blending and Allfoodexperts®. He is involved in several innovative projects such as SMART Powder Blends which aims to optimize the supply chain of food ingredients powder, the first portable mill for mixing powdered ingredients (PPB) and Allfoodexperts®. With Allfoodexperts® he fights for open innovation in the food industry and is always looking for ways to break the status quo. He has also been a Guest Professor at Bureau Veritas, the Instituto de Empresa and other business schools.
Abstract:
Allfoodexperts® is an open innovation platform specialized in solving challenges for the agri-food industry. We are now a community of close to 900 members worldwide with an average of 20 years experience as food technologists. The community covers all areas of the food industry such as dairy, beverage and every expertise needed from developing a product, finding technologies or ingredients down to setting up machinery, packing and logistics. Our members are retired technicians and consultants who want to work on projects for an adequate reward but also employed technicians interested in sharing their knowledge. We want to provide our members with as many challenges as possible and help the food industry innovating and finding applied solutions. Our client base reaches from multinational companies who want to outsource their innovation down to small and medium size companies without R&D departments. Through only accepting SMART challenges we make sure we don't waist the time of our community. After more than three years running an open innovation project, we know that open innovation works. Open Innovation is not just a buzz word it is reality-our Open Innovation platform and community with 17,000 years of accumulated technical knowledge is the best prove.
Track 8: Food and Beverages Industry
Track 14: Regulatory Affairs
Track 15: Breaking Innovations in Food and Beverages
Track 7: Contaminants in Food and Beverages
Track 10: European Food Technology
Track 12: Processing and Packaging Technology
Track 13: Future of Innovation in the next 5 to 10 years