Day 3 :
Keynote Forum
Northeastern University
USA
Time : 10:00-10:25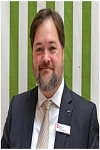 Biography:
Darin Detwiler work in Food Policy has spanned over 20 years. He is the Senior Food Policy Coordinator for STOP Foodborne Illness and an instructor of Regulatory Affairs of Food Industry at Northeastern University in Boston, Massachusetts, where he is also a Doctoral Student (Law and Policy) focusing on food policy in America. Since the 1993 death of his son from E.coli, Darin's work in Food Policy includes serving two terms as a regulatory policy advisor to the U.S. Department of Agriculture, Food and Drug Administration collaboration as a Food Science Educator, and presentations before legislators, media, and industry. Darin's current efforts include collaboration with policymakers for the FDA Food Safety Modernization Act (FSMA) final rule adoption. His works have been published in newspapers and industry journals.
Abstract:
The June 1, 1906 London Times Literary Supplement, in its review of Upton Sinclair's novel The Jungle,declared that "The things described by Mr. Sinclair happened yesterday, are happening today, and will, happen tomorrow and the next day, until some Hercules comes to cleanse the filthy stable."In order to create food policy reform in every country, 'Hercules' can be found in the voices and in the actions of consumers and those who work in the food industry. Since the 1993 E.coli outbreak that sickened over 650 people and killed four young childrenin the Pacific Northwest (viewed by food experts as the "9/11" of the food industry), some 60,000 Americans have died due to further outbreaks of foodborne pathogens. Currently, the U.S. Food and Drug Administration (FDA) isare finalizing rules in the FDA Food Safety Modernization Act (FSMA), the first major legislation since the 1940s. However, the World Health Organization looks atcontinuing outbreaks and recalls in America's food supply as indicators of weaknesses in global food security and as a possible vehicle for terrorism. Policymakers depend on a true cost of disease and, thus, should listen to those whose lives have been forever changed due to problems with food safety and security.Unfortunately, not all participants in this democratic process are free from barriers to participation. But without the echoes of needless pain and tragic loss, the human factor will become lost in the sea of numbers used by the food industry, insurance companies, and legislators.
Keynote Forum
General Secretary Italian Medical Press
Italy
Time : 10:30-10:55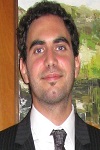 Biography:
Massimo Cecaro achieved a Master Degree in Veterinary Medicine and Specialization in the field of Public Health and Preventive Medicine. He worked as radio speaker, TV presenter and reporter for a wide range of artistic and scientific events. At the age of 24 he obtained a qualification to practice as a Journalist and in 2007 he was admitted to the National Association of Medical Press (ASMI), where he currently hold the position of National Councilor. He is Resident Member of MJA Medical Journalists' Association (London). He has been invited as Keynote speaker, mentor, chairman, Honorable Guest at International events in the field of Public Health and Safety in Canada, USA, Europe and Asia. He is also director in Italy of a prestigious Educational Centre for work safety and public health. He is actively involved in International projects to improve the role of mass-media in medical sciences, and awarded in Philadelphia, Valencia and Las Vegas with International special recognition. He is serving as an editorial member of several reputed journals, and Editor-in-Chief in the "Occupational Medicine & Health Affairs" and in "Journal of Mass Communication & Journalism". He is Founding Editor in Chief of "Journal of Occupational Health & Research". He is OCM of several International Conferences in US and in Europe.
Abstract:
The WHO estimates that worldwide food-borne and waterborne diarrhoeal diseases taken together kill about 2.2 million people annually. Ergo prevention of food-borne illness, a serious and growing problem, must be the first priority. In a wild spectrum of TV programs, all around the world, we are watching just culinary lessons leaded from qualified Chefs. Indeed they are managing food every day but without a specific medical background. For that reason it would be strongly advised those lessons to be supervised from a physician (medical doctor or veterinary doctor with expertise on food hygiene) or other qualified professionals. An integrated care model could lead final consumers to an uni-vocal strategy to learn how to cook in the best way, especially stressing the importance of merging good and healthy food; ideally leaded by an expert on mass media communication and with food expertise background.
Track 4: Flavor and Food Quality Markers
Track 5: Quality Control and Preservation
Track 9: Food Ingredients
Track 6: Fermentation Technology, Bioprocess Engineering
Track 11: European Food and Beverage Market
Chair
Ángel Carbonell Barrachina
Universidad Miguel Hernandez de Elche
Spain
Co-Chair
Amanda Terol Pardo
University of Genova 
Italy
Session Introduction
Universidad Miguel Hernandez de Elche
Spain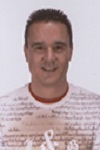 Biography:
Ángel Carbonell-Barrachina has completed his PhD in Chemistry in 1995 from Alicante University and Postdoctoral studies from Louisiana State University. Now he is full Professor in Food Science and Technology, Director of the research group "Food Quality and Safety", and coordinator of the PhD program ReTos-AAA of the Universidad Miguel Hernandez de Elche. He has lead projects from national and international organizations, such as the European Commission and the World Bank. He has published more than 200 papers in reputed journals and has delivered plenary lectures in more than 15 different countries.
Abstract:
Regulated deficit irrigation (RDI) allows us to decrease the amount of water to apply without significantly affecting yield and fruit quality. The influence of 3 irrigation treatments [T0: control (no stress); T1: moderate stress during pit hardening; and, T2: low stress at the end of flowering stage and moderate during pit hardening) on the quality of table olives, cv. "Manzanilla", was evaluated. The parameters evaluated in table olives (after processing) were: weight, size, texture, color, fatty acids, volatile compounds and sensory quality. T1 olives had the highest weight and size, and were rounded. Color coordinates L* and b* had the highest values in T2 olives. Aldehydes and monounsaturated fatty acids predominated in T0 olive fruits, while terpenes and polyunsaturated fatty acids predominated in T1 fruits, and finally saturated fatty acids were abundant in T2 olives. Finally, the results of sensory studies indicated that global acceptance was higher for T1 olive, obtaining better satisfaction degrees for fresh olive flavor, crunchiness, and global satisfaction. Deficit irrigation is effective and can be a good alternative for this type of crop, "Manzanilla" table olives.
Dalhousie University
Canada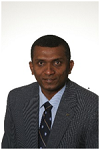 Biography:
H P Vasantha Rupasinghe is an Associate Professor and Canada Research Chair in Fruit Bioactives & BioProducts at the Faculty of Agriculture of Dalhousie University, Truro, Nova Scotia. He also serves as an Adjunct Professor of the Faculty of Medicine and Faculty of Engineering of Dalhousie University. He received his MSc from Iowa State University, USA and PhD from University of Guelph, Canada. He has developed a unique research program for investigating the biological properties and mode of actions of flavonoids of cool climate fruits. He is the author and co-author of 110 refereed journals, 16 book chapters and over 150 abstracts of conference presentations.
Abstract:
Flavonoids are naturally occurring plant secondary metabolites found in many plant parts specially fruits such as apples. Evidence exists that dietary flavonoids have increased the antioxidant capacity in the plasma and tissue of rats, birds, pigs, and humans. In apple, flavonoids such as quercetin glycosides, epicatechins and chalcones are the most predominant. Besides these many recent advancements in understanding the flavonoid metabolism, mode of action of these flavonoids by gene expression and modulation of cell signal transduction is yet to be discovered. Recently, we have demonstrated physiological functions of apple flavonoids in relation to cardiovascular and brain health. Apple flavonoids showed lipid lowering and anti-inflammatory properties in experimental animals of hamsters and Wistar rats. Apple flavonoids inhibited angiotensin converting enzyme, which is a key enzyme that produce angiotensinogen II, a known vasoconstriction factor associated with hypertension. When the apple flavonoids was supplemented in the diets of lipopolysaccharides (LPS)-Induced inflammation possessing hyperlipidemic Wister rates, hepatic and plasma levels of pro-inflammatory cytokines were reduced. Oral administration of apple flavonoids once daily for at least three days prior to hypoxia-ischemia markedly reduced subsequent motor impairments, brain damage and inflammation after an experimental stroke. Recently, we have also demonstrated anti-cancer properties of apple flavonoids. Overall, these apple flavonoids have exhibited strong biological functions that have potential for the prevention of cardiovascular and neurodegenerative disorders. Research and development associated with apple flavonoid-enriched functional foods and beverages, food additives and ingredients will also be presented.
Universitat Rovira i Virgili
Spain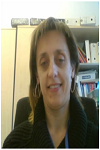 Biography:
Anna Ardévol is a tenured Lecturer at the Universitat Rovira i Virgili. Her research is lately focused on the interaction of proanthocyanidins (phenolic compounds widely distributed in fruits and vegetables) with the endocrine system, primarily in relation to glucose homeostasis and food intake. She has more than 70 published papers in internationals journals, indexed in JCR, with an average number of citations per paper of 15.08. Her H factor is 19. She has 2 patents derived from her research. She has developed several management tasks in the University. Now she is the coordinator of the Molecular Bioactivity of Food research group.
Abstract:
Flavanols are plant-derived bioactive compounds for which several beneficial effects have been described. When ingested flavanols reach the gastrointestinal tract, where they can interact with the enteroendocrine cells and model the cell's enterohormone secretion. Since one of the principal functions of the enterohormones is the regulation of food intake, we hypothesize that flavanols might modulate this function. Although there are some papers showing the effects of flavanols on the regulation of enterohormones, very few studies have addressed the specific effects at the food intake level. Working on rats, we defined a treatment with grape-seed derived proanthocyanidins that inhibits a 20% energy intake. We defined the minimal amount of extract required and the effective administration moment. We also showed that other proanthocyanidins reach extract, i.e. cacao derived, are not effective. The inhibition of food intake was found in healthy animals as well as in glucose-intolerant aged animals. Finally, we found that these effects on food intake are concomitant with changes in the food stimulated secretions of the enterohormones (active GLP-1, CCK and total ghrelin); and also with a decreased gastric emptying that could explain part of the inhibitory effects on food intake. In conclusion, proanthocyanidins derived from grape seed at the defined conditions could be used to design satiating agents useful to limit excessive food intake.
Constantine the Philosopher University
Slovakia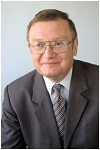 Biography:
Alexander V Sirotkin, received his PhD degree in Institute of Evolutionary Physiology and Biochemistry, Leningrad, Russia and his DrSc degree at the Research Institute of Animal Production, Nitra, Slovakia. He is working as Professor at the Constantine the Philosopher University, as a Research Scientist at Research Institute of Animal Production in Nitra and as a Visiting Professor at the King Saud University in Ryiadh now. He has more than 500 publications including 120 full papers in the international journals. He is a member of editorial boards of 3 international journals and a recipient of more than 10 national and international awards.
Abstract:
The aim of our in vitro and in-vivo studies was to examine the potential influence of some food and medical plants and their constituents on ovarian functions. For this purpose, we have studied the influence of green tea, rooibos, ginkgo, flaxseed, yukka extracts, as well as of plant molecules resveratrol, curcumin, quercetin, daidzein, diosgenin on proliferation, apoptosis, release of hormones and response to gonadotropins of porcine and rabbit ovarian cells as well as on rabbit fecundity. It was observed, that green tea, rooibos, ginkgo, flaxseed, extracts, as well as of resveratrol, curcumin, quercetin, daidzein, diosgenin are able to suppress proliferation, promote apoptosis, to alter the release of steroid hormones and to inhibit the response of cultured ovarian cells to hormonal stimulators FSH and IGF-I. Yukka extract expressed an opposite effect. Furthermore, feeding of rabbits with yukka increased their fecundity. These observations suggest potential direct inhibitory influence of food and medical plants green tea, rooibos, ginkgo, flaxseed on ovarian functions. The similarity in plant and plant constituents' effects suggest that the observed plant effects can be due to presence of curcumin, quercetin, daidzein and diosgenin. The potential anti-reproductive effect of these plants should be taken into account by their consummation. On the other hand, yukka can be used as a natural stimulator of reproduction and fecundity.
University of Genova
Italy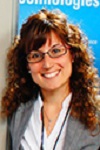 Biography:
Amanda Terol Pardo is working as a Researcher in the field of food analysis since 2007. She obtained her international PhD studies last 2012 in the University of Alicante, in the department of analytical chemistry, nutrition and food science. At present she is working as a Postdoctoral researcher in the Chemistry and Industrial Chemistry Department at the University of Genoa (Italy). She has participated in numerous congresses and has published 8 papers and 3 chapters in well-regarded journals and books.
Abstract:
Arsenic occurs naturally in the environment, food and water in more than 50 different compounds, which present a great range of toxicity from lethal (arsenite) to harmless (arsenobetaine); therefore the chemical form of As is critical for risk assessment. The human health issue concerning the presence of arsenic in food and beverages has created a need for methods able to separate and quantitatively measure these species. The matrices of interest are several, but marine organisms (e.g. algae, mollusks and fish) and rice products (e.g. rice, flour, biscuits, milk) are the most important: The former ones because the total As concentration is generally high due to biological accumulation and the second ones becauserice products are the base of the diet in several countries and a good alternative to wheat products for celiac people. The analytical technique commonly used in the As speciation analysis is the HPLC-ICPMS coupling, due to its versatility, selectivity and sensitivity;however, it is an expensive technique, notsuitable to carry out fast and decentralised analyses.The aim of the present work is the evaluation of the response of new electro chemical sensors (ensemble of nano electrodes) as a function of the arsenic chemical form by performing duplicate analyses of aqueous extracts from various types of seafood and rice products. The comparison of the developed sensors with well-established analytical procedures based on HPLC-ICPMS will lead to the validation of electrochemical devices elective to the toxic arsenic species and suitable for the needs of routine monitoring of food products.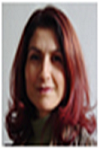 Biography:
Oya Bozdag Dundarhas completed her PhD from Ankara University. She has been lecturing to B.Sc., M.Sc. and Ph. D. students in Ankara University, Faculty of Pharmacy, Department of Pharmaceutical Chemistry. She is interested with drug design and synthesis of heterocyclic compounds having antidiabetic, aldose-reductase enzyme inhibitory, antioxidant, histon deasetilase enzyme inhibition, anticancer activities.
Abstract:
Flavonoids are a vast group of heterogeneous polyphenols with various health benefits, derived from secondary metabolism of plants. They are ubiquitously found in fruits, vegetables, tea, and wine. Flavonoids can be classified into various classes i.e. Flavonols (Quercetin, Kaempferol, Myricetin, Fisetin), Flavones (Luteolin, Apigenin), Flavanones (Hesperetin, Naringenin), Flavonoid Glycosides (Astragalin, Rutin), Flavonolignans (silibinin), Flavans (Catechin, Epicatechin), Isoflavones (Genistein, Daidzein),bAnthocyanidins (Cyanidin, Delphinidin), Aurones (Leptosidin, Aureusidin), Leucoanthocyanidins (Teracacidin), Neoflavonoids (Coutareagenin, Dalbergin), Chalcones. Low molecular weight polyphenolic phytochemicals Flavonoids play important role in various biological processes at nontoxic concentrations in organisms. Therefore, flavonoids are important components of the human diet. Some of the flavones of natural origin like Naringenin, Gingko Flavone glycosides, and synthetic origin like Flavopiridol are presently available in the market. The role of dietary flavonoids in cancer prevention is widely discussed. Compelling data from laboratory studies, epidemiological investigations, and human clinical trials indicate that flavonoids have important effects on cancer chemoprevention and chemotherapy. Many mechanisms of action have been identified, including carcinogen inactivation, antiproliferation, cell cycle arrest, induction of apoptosis and differentiation, inhibition of angiogenesis, antioxidation and reversal of multidrug resistance or a combination of these mechanisms. In order to explore diverse roles of flavones, investigating various methods for their synthesis and structural modification of flavone ring have now become important goals of several research groups. Thus, naturally obtained flavone moiety having a variety of biological activities can be taken as lead compound for the synthesis of synthetic flavone derivatives with different functional groups at different positions of flavone skelton.
University of Aveiro
Portugal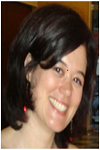 Biography:
Elisabete Coelho has completed her PhD in 2010 from University of Aveiro and postdoctoral studies also from University of Aveiro in the Valuation of by-products from agro-food industry – Extraction of polysaccharides with bioactive properties for use as food ingredients. She is member of the Research Unit "Organic Chemistry, Natural Products and Foodstuffs" and member of the Biochemistry and Food Chemistry Group of the University of Aveiro. She has published 15 papers in reputed journals, 2 book chapters, and has more than 40 communications in congress. Participant in research projects funded by different Portuguese entities and industry.
Abstract:
The world production of apple juice consumes 7.7 million tons of apples, resulting in 2 million tons of pomace as by-product. From the filtration process of apple juice, another by-product is produced, the retentate. In addition, during the juice concentration, an aroma-rich aqueous condensate is obtained as a third by-product. The pomace and retentate are usually discarded by the producers or, alternatively, pomace can be used directly as animal feed. The aroma-rich aqueous condensate is usually sold as flavouring ingredient. In order to add value to these three by-products resultant from industrial production of apple juice, this work starts with the characterization of apple pomace, retentate and aroma-rich aqueous condensate and based on the results obtained, suggests possibilities for they valuation. The apple pomace was shown to contain reducing sugars (17%), soluble (12%) and insoluble (41%) fibres, and protein (5%). The hot water extracts (30% of apple pomace dry weight) were composed mainly by carbohydrates, namely fructose and glucose (54%) and polysaccharides (41%). The soluble dietary fiber obtained from pomace will be used as food ingredient. The retentate comprised a large amount of reducing sugars (45%), mainly fructose. The material insoluble in water was composed mainly by proteins (31%), polysaccharides (14%), lipids (12%), and phenolic compounds (1.5%). The sugars can be recovery and introduced in the apple juice concentrate and the insoluble material can be valuated as feed ingredient. Thirty eight volatile compounds were identified in the aroma rich aqueous condensate, namely esters (19), alcohols (8), and aldehydes (4). Ethyl-2-methyl-butanoate, hexyl acetate, and ethyl butanoate were the main contributors to the apple aroma, presenting low odour thresholds (0.006, 2, and 1 µg/L, respectively). This apple-rich aqueous condensate can be valuated as apple aroma.
Sultan Qaboos University
Sultanate of Oman
Biography:
Zahir Al-Attabi has completed his PhD in food sciences and dairy technology from The University of Queensland (Australia). He is currently working as Assistant Professor in the Department of Food Science and Nutrition at Sultan Qaboos University.His main research interests are milk flavour, cheese processing, product development and recently starting some research on edible wild plant.
Abstract:
The possibility of using hydrogen peroxide to reduce or eliminate the cooked off flavour in milk heated at 145oC for 6s (UHT milk) was investigated. In addition, its effect on whey proteins in UHT milk and milkheatedat 80°C for 1s to 1200swas studied. Several concentrations of hydrogen peroxide from 0.001% to 0.03%were added before and after heating. Low concentrations of H2O2 (0.001% or 0.005%) were sufficient to significantly reduce the level of sulphur volatiles in the UHT milk under the processing conditions used. One of the major contributors to the cooked flavour, H2S was completely eliminated or reduced to well below its flavour threshold value. Low percentages of H2O2 had no effect on, or reduced β-lactoglobulin denaturation when added after or before processing, respectively. The addition of H2O2 could be a practical solution to the prevention or alleviation of cooked flavour development in UHT milk.