Day 3 :
Keynote Forum
Northeastern University
USA
Time : 10:00-10:25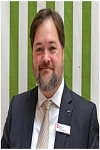 Biography:
Darin Detwiler work in Food Policy has spanned over 20 years. He is the Senior Food Policy Coordinator for STOP Foodborne Illness and an instructor of Regulatory Affairs of Food Industry at Northeastern University in Boston, Massachusetts, where he is also a Doctoral Student (Law and Policy) focusing on food policy in America. Since the 1993 death of his son from E.coli, Darin's work in Food Policy includes serving two terms as a regulatory policy advisor to the U.S. Department of Agriculture, Food and Drug Administration collaboration as a Food Science Educator, and presentations before legislators, media, and industry. Darin's current efforts include collaboration with policymakers for the FDA Food Safety Modernization Act (FSMA) final rule adoption. His works have been published in newspapers and industry journals.
Abstract:
The June 1, 1906 London Times Literary Supplement, in its review of Upton Sinclair's novel The Jungle,declared that "The things described by Mr. Sinclair happened yesterday, are happening today, and will, happen tomorrow and the next day, until some Hercules comes to cleanse the filthy stable."In order to create food policy reform in every country, 'Hercules' can be found in the voices and in the actions of consumers and those who work in the food industry. Since the 1993 E.coli outbreak that sickened over 650 people and killed four young childrenin the Pacific Northwest (viewed by food experts as the "9/11" of the food industry), some 60,000 Americans have died due to further outbreaks of foodborne pathogens. Currently, the U.S. Food and Drug Administration (FDA) isare finalizing rules in the FDA Food Safety Modernization Act (FSMA), the first major legislation since the 1940s. However, the World Health Organization looks atcontinuing outbreaks and recalls in America's food supply as indicators of weaknesses in global food security and as a possible vehicle for terrorism. Policymakers depend on a true cost of disease and, thus, should listen to those whose lives have been forever changed due to problems with food safety and security.Unfortunately, not all participants in this democratic process are free from barriers to participation. But without the echoes of needless pain and tragic loss, the human factor will become lost in the sea of numbers used by the food industry, insurance companies, and legislators.
Keynote Forum
General Secretary Italian Medical Press
Italy
Time : 10:30-10:55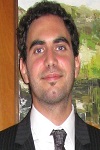 Biography:
Massimo Cecaro achieved a Master Degree in Veterinary Medicine and Specialization in the field of Public Health and Preventive Medicine. He worked as radio speaker, TV presenter and reporter for a wide range of artistic and scientific events. At the age of 24 he obtained a qualification to practice as a Journalist and in 2007 he was admitted to the National Association of Medical Press (ASMI), where he currently hold the position of National Councilor. He is Resident Member of MJA Medical Journalists' Association (London). He has been invited as Keynote speaker, mentor, chairman, Honorable Guest at International events in the field of Public Health and Safety in Canada, USA, Europe and Asia. He is also director in Italy of a prestigious Educational Centre for work safety and public health. He is actively involved in International projects to improve the role of mass-media in medical sciences, and awarded in Philadelphia, Valencia and Las Vegas with International special recognition. He is serving as an editorial member of several reputed journals, and Editor-in-Chief in the "Occupational Medicine & Health Affairs" and in "Journal of Mass Communication & Journalism". He is Founding Editor in Chief of "Journal of Occupational Health & Research". He is OCM of several International Conferences in US and in Europe.
Abstract:
The WHO estimates that worldwide food-borne and waterborne diarrhoeal diseases taken together kill about 2.2 million people annually. Ergo prevention of food-borne illness, a serious and growing problem, must be the first priority. In a wild spectrum of TV programs, all around the world, we are watching just culinary lessons leaded from qualified Chefs. Indeed they are managing food every day but without a specific medical background. For that reason it would be strongly advised those lessons to be supervised from a physician (medical doctor or veterinary doctor with expertise on food hygiene) or other qualified professionals. An integrated care model could lead final consumers to an uni-vocal strategy to learn how to cook in the best way, especially stressing the importance of merging good and healthy food; ideally leaded by an expert on mass media communication and with food expertise background.